Starlett Massey Speaks at Event Celebrating RBG and Supporting Women in Justice and Law
Posted on May 16, 2022, by Massey Law Group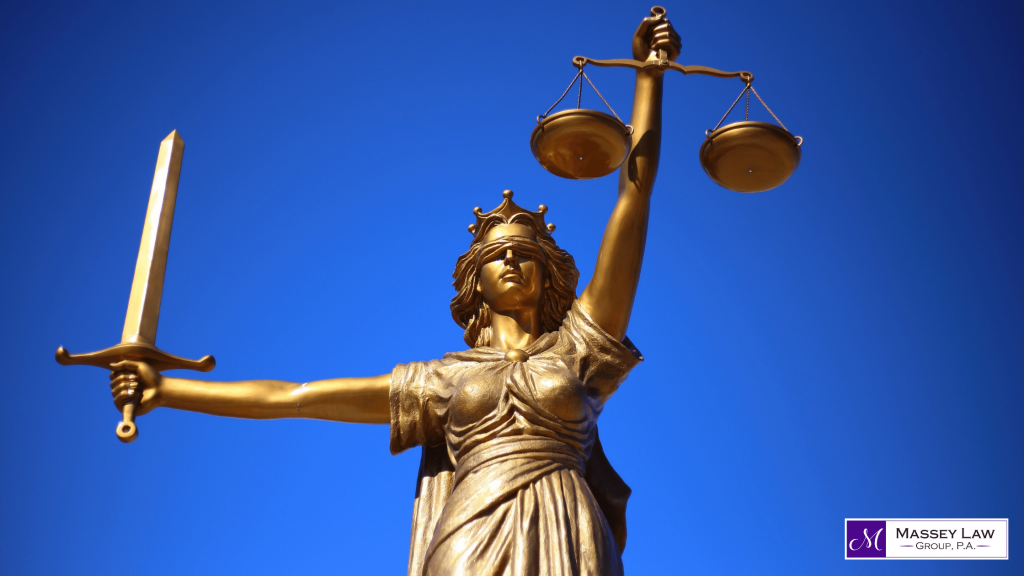 The "Women in Justice and Law" event, held by Gulf Coast State College (GCSC) in Panama City, FL, honored the life and influence of Justice Ruth Bader Ginsburg, "The Notorious R.B.G." Starlett Massey, Founding Shareholder of MLG, and Shelley Clark, President of the League of Women Voters of Bay County, presented about RBG as an advocate for the rights of women and marginalized people in the U.S. 
They spoke about the importance of women lawyers having female role models, challenges women face today, and RBG's impact on them. Starlett provided data about the connection between diversity and the economy and how RBG's efforts helped women make progress in the fight for equal pay. She pointed out that there is much work to be done, particularly regarding intersectional feminism and women who have multiple minority statuses. 
Starlett highlighted how women in justice and law professions can support one another and educate themselves on intersectional feminism, especially to provide vital support to all women, regardless of race and sexual identity, including Black, Brown, transgender, and LGBTQ women. Her hope is for women to learn about our country's history — to appreciate the rights women have today and understand how to build upon that history to achieve equality. 
Starlett observed that the event occurred before the leaked Supreme Court of the United States opinion overturning Roe v. Wade. She believes the discussion would have been different and influenced by the potential of women enduring forced pregnancies and this impact on their ability to gain equal footing in the workplace. This is the reality faced, especially when maternity leave is not guaranteed and childcare is an obstacle to women joining the workforce.
Justice Ginsburg's Legacy
"Justice Ginsburg is a daily reminder that we must use our intellect, creativity, and passion to fight for equality for all," said Starlett. She points to RBG as a driving force in her work as a lawyer and her commitment to diversity, inclusion, and equity. 
When Starlett founded MLG, she knew her firm's mission and values must include a commitment to diversity and inclusion, racial and gender equity, and community involvement. MLG is proudly an active member of the Tampa Bay community through participation in The Florida Bar Diversity and Inclusion Committee, Pinellas Chapter of the Florida Association for Women Lawyers (PFAWL),  Champions for Children, and Florida CraftArt and through diversity initiatives and advocating for women. 
Starlett Massey specializes in in commercial litigation, corporate transactions, and real estate litigation. She serves on the Executive Council of the Florida Bar Committee for Diversity and Inclusion and Co-Chairs the Get Involved Subcommittee. Starlett serves as the Sponsorship Chair for the Pinellas County Chapter of the Florida Association for Women Lawyers and serves on the Board of Directors for Florida CraftArt, the Board of Directors for the Cultural Hub of NW Florida, and Co-Chairs the Community Council for Champions for Children.