What Did RBG Achieve in the Fight for Equal Pay?
Posted on March 17, 2022, by Massey Law Group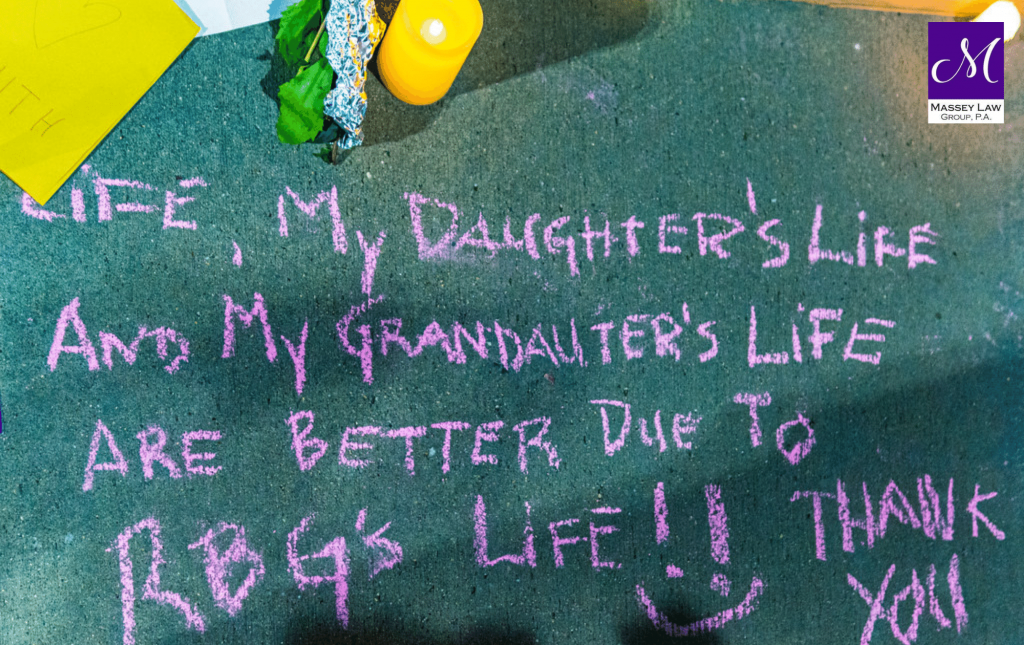 The U.S. recognizes Equal Pay Day annually in March. The observance aims to raise awareness about the wage gaps between women and men. Our country has come a long way thanks to equal pay champions like RBG and laws like the Equal Pay Act of 1963. However, there is still a large gap to fill — one affected by gender, race, and job type.
On average, a woman makes about $0.83 for every dollar earned by a man. The gap was even greater in the early 1970s when women earned roughly $0.57 for every dollar. Today's wage gap shows even more disparity among minority women. Some Hispanic women earn only around $0.58, and some African American women earn around $0.63 for every dollar earned by a man. 
Equal Pay Day was established by the National Committee on Pay Equity (NCPE) in 1996. It shows how long into the year a woman has to work to make the same amount a man earned the previous year. For minority women, because of the greater disparity, it takes even longer into the year to catch up to a man's wages.
Women have faced discrimination and fought for the rights we have today — owning land, voting, admission to state-funded schools, having a mortgage and bank account, serving on juries, and more. Throughout our history, there are women and men who have championed causes to bring positive change to women's lives. The late Supreme Court Justice Ruth Bader Ginsburg is one of those voices. 
RGB's Legacy and Impact on Workplace Equality
RBG faced discrimination when she was one of nine women attending the Harvard School of Law in 1956. Further, she struggled to find employment after graduation. Therefore, she leveraged her personal experiences and her voice as a lawyer and later a Supreme Court Justice to call out gender inequalities and become a champion of women's rights. 
Ways RBG influenced equal pay and women's rights in the workplace include:
In

Ledbetter v. Goodyear Tire & Rubber Co.

(2007), a female supervisor argued she should be paid the same as her male counterparts. The Supreme Court eventually ruled

against the female supervisor, citing the length of time it took to file the lawsuit compared to when the first paycheck was received. Seeing the injustice, RBG spoke out against the ruling later, leading to the Lilly Ledbetter Fair Pay Act of 2009, eliminating the time period issue.  

In

Struck v. Secretary of Defense

(1972), RBG fought to protect pregnant women in the workplace. Susan Struck, an Air Force captain, sued the Secretary of Defense after becoming pregnant and military policy required her to

get an abortion or resign

. RBG argued that the Air Force's policy and firing a woman due to pregnancy or excluding a pregnant woman from the workplace is discrimination against women.

RGB's was a pioneer who reimagined what it meant to be a woman in the legal profession from her journey as a lawyer to a Supreme Court Justice. Further, as a leader of the

Association of American Law Schools' Section on Women in Legal Education

(SWLE), she fought for equal opportunities for women in law. SWLE addressed financial aid, childcare, part-time employment, and resolutions for the equal treatment of women in legal education and the legal profession.
Much has been achieved in closing the gender wage gap from the 1970s to today, and there is more progress to be made. For example, the U.S. women's national soccer team worked for six years and recently won its fight for equal pay in a historic settlement in February of 2022. 
RBG fought the good fight and continues to inspire and impact generations of women. Among the many lessons she taught us and legacies she left is how to "Fight for the things that you care about, but do it in a way that will lead others to join you." Working together, we are doing it!
photo by Ted Eytan