James Kracht and the Fight Against Disability Discrimination
Posted on February 28, 2023, by Massey Law Group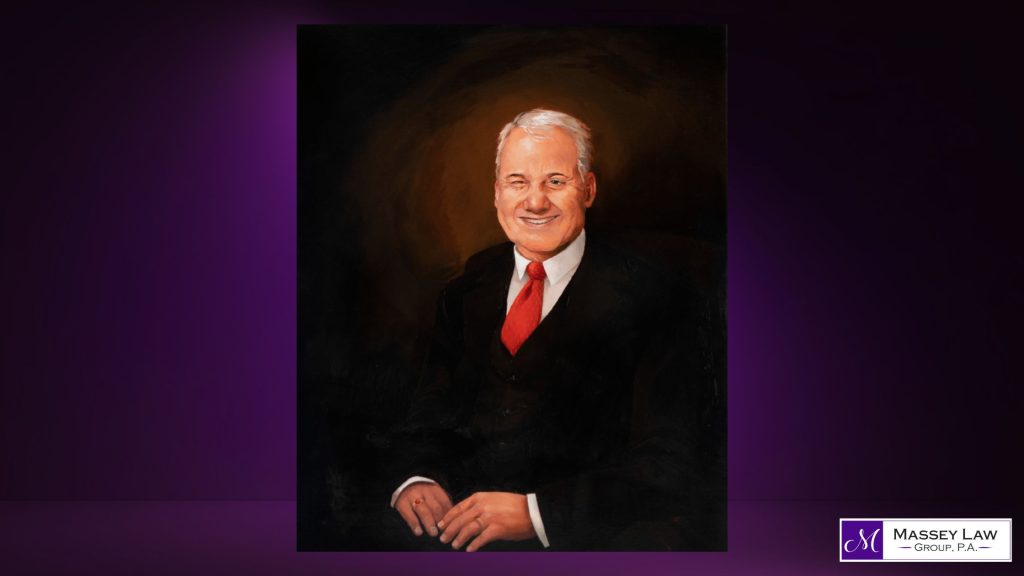 As the Path to Unity Project heads to Bay County, MLG shares the biography of James "Jim" Kracht, a Florida lawyer fierce in his fight for disability equality. Kracht is one of the five "faces of change" covered by The Florida Bar's Committee on Diversity & Inclusion in its statewide Path to Unity Project. A champion for those with disabilities looking to join the legal field, keep reading to learn more about James Kracht. 
James Kracht's Background
Born prematurely, James Kracht lost all of his vision as an infant. After learning braille at a very young age, Kracht excelled in school. At 18, he married his high school sweetheart, Pat, and headed to Boston, Massachusetts, to attend Harvard Law School. 
Legal Career
Upon graduating from one of the most prestigious law schools in the country, Kracht was shocked to find that he was continuously being denied applications for employment. However, after being offered an opportunity to join the Miami-Dade County Attorney's office, James was admitted to The Florida Bar in 1976 and got to work immediately. 
Advocacy
In 1977, Kracht was invited to speak at The American Council of the Blind's convention in Miami. From there, he began a long journey of commitment to the American Blind Lawyers Association and its affiliates. According to the American Foundation for the Blind, Kracht has held leadership roles not only among blind lawyers but also blind library supporters, braille enthusiasts, and more. 
He has served as president of the Florida Council of the Blind and has been a director on the national ACB board since 2018. Kracht also served more than 25 years on the Florida Council for the Blind, including as president, and has received the council's President's Award and the W.A. Ouzts Award.
Among his most notable advocacy work is his voting equality efforts. In 2005, Kracht urged Secretary of State Katherine Harris to require that any new voting systems be accessible for those with vision, hearing, and mobility disabilities. Over the years, Kracht has mentored numerous lawyers and, in 2006, helped organize the Florida Bar's first CLE seminar about lawyers with disabilities. In 2012, James Kracht retired from his prominent legal career. 
Path to Unity
James Kracht is one of the only two living lawyers featured in The Florida Bar Diversity and Inclusion Committee's "Path to Unity" Project. According to The Florida Bar, "The 'Path to Unity' project is a traveling campaign that will tell the story of the Bar's journey from its segregated past to the rich, multicultural organization it is today." 
Student artists have painted the portraits of lawyers displayed at rotating Florida courthouses. The "Path to Unity" project was unveiled in Jacksonville on September 20, 2021, and will be in the following cities during the remaining dates:
Bay County: Now – April 15, 2023
Polk County: April 11, 2023 – April 30, 2023
St. Lucie County: May 1, 2023 – June 20, 2023
MLG Ties in Bay County
On Saturday, March 4, from 3:00 – 5:00 pm, the Cultural Hub of Northwest Florida, Inc. will present the Path to Unity Program. MLG's own Starlett Massey is a member of the Bar's Diversity and Inclusion Committee and is excited to bring the event to her hometown of Panama City. Massey is the president of the Cultural Hub of Northwest Florida, Inc., which is housed at the Gallery of Art on Beach Drive.  
The Cultural Hub's mission is to elevate artists and the arts to advance community healing and resiliency. Massey believes that this program — which celebrates art and culture — emboldens and encourages the public, of all ages, to make a space to reflect, honor and be inspired by individual attorneys who have blazed a path to unity by being "firsts." 
If you are unable to attend or would like to watch Pinellas County's presentation of the Path to Unity Project, check out MLG's YouTube page for a live recording.
To learn more about James Kracht and other "faces of change" featured in The Florida Bar Diversity and Inclusion Committee's Path to Unity program, check out their website. MLG provides a platform for sharing these lawyers' stories to promote diversity, inclusion, equity, and the "Path to Unity" project. Enjoy previously featured stories about attorneys featured in "Path to Unity," including Anna Brenner Meyers, Larry Smith, Mario Goderich, and James Weldon Johnson.