Larry Smith and the Fight for LGBTQ+ Equality
Posted on June 10, 2022, by Massey Law Group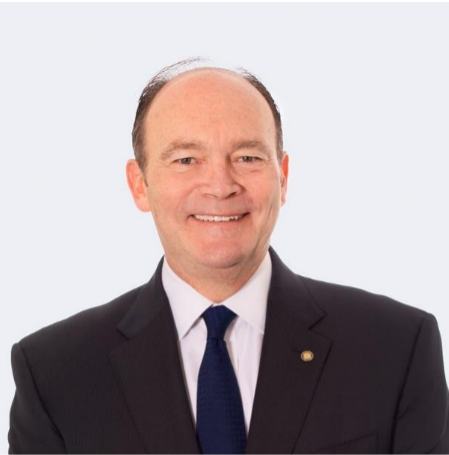 This June (and always), MLG is proud to support and celebrate members of the LGBTQ+ community. In honor of PRIDE month, we are sharing the story of Larry Smith, an openly gay lawyer who has been a trailblazer for LGBTQ+ representation in not only the legal field but in the state of Florida as well. 
Background
Larry Smith grew up in a poverty-stricken small town in rural northwest Alabama. His parents had only a sixth-grade level of education, and the house he lived in throughout his childhood had no running water. However, Larry was able to graduate from high school and pursue higher education at the University of North Alabama, where he earned a degree in criminal justice in 1979.
Early Career
After saving up enough money for two years post-grad, Larry entered law school at the University of Alabama School of Law in 1981. That same year, the Florida Supreme Court offered the LGBTQ+ community admission to The Florida Bar. This announcement was especially important to Larry because he, himself, is an openly gay man. In 1984, Larry graduated from law school and was admitted to the Florida Bar.
The Fight for LGBTQ+ Representation
In March of 1999, Larry noticed that Florida Justice Harry Lee Anstead was featured in The Florida Bar News, addressing professionalism and diversity. Justice Anstead was advocating for greater recognition of diversity as a part of the field's professional obligation to lawyers and the public and mentioned race, gender, and ethnicity as areas where The Bar could improve. Larry Smith was appreciative of Anstead's effort, but in a personal letter to the Justice, he challenged him to include sexual orientation as well. 
Justice Anstead eventually reached out to Larry and acknowledged that even though he didn't fully understand his perspective, it is a perspective that ought to be shared. "If", he challenged, "you want to be a part of the solution, I'll walk down the hall and ask the Chief Justice to appoint you to the Supreme Court Commission on Professionalism." "But," he added, "if you aren't willing to be part of that solution, then you wrote a very nice letter." Justice Anstead posed the question: "Are you part of the solution or part of the problem?"
Part of the Solution
Larry was worried about what his firm, colleagues, and clients would think about him being the first openly gay anything, never mind the first gay member of a Supreme Court Commission. However, something inside of him couldn't turn away from an opportunity to make a difference. Larry decided he would become part of the solution — a mindset he would continue to take with him throughout his entire career. 
From 2003 to 2010, Larry was a partner at Cabaniss Smith Toole and Wiggins, PL, which he helped grow into one of the largest litigation firms in Central Florida. From 2010 to 2020, he was a shareholder at Southern Trial Counsel, PLC, and he currently practices out of Rumberger and Kirk's Orlando office. 
In January 2020, Larry founded Variosity, an organization focused on helping law firms and corporations improve inclusivity. Deemed an "Institute for Inclusive Excellence", Variosity's programs aim to educate members on various topics that can help create a more inclusive community and culture. Variosity currently offers conversations on twelve topics, including addressing microaggressions, the gender pay gap, sexuality, disability, religion, and other evolving diversity issues. 
The Fight Is Not Over
In Florida, especially in recent news, the LGBTQ+ community has once again fallen under attack by unaccepting politicians and ignorant legislation. As we discussed in our recent blog covering the controversial Don't Say Gay Bill, it is evident that society still has a long way to go in the fight for true equality. However, thanks to pioneers like Larry Smith, who has been practicing law for over thirty years, the foundation for change is sturdy. 
Path to Unity
Larry Smith, like our previously featured Anna Brenner Meyers, is currently one of five trailblazer attorneys featured in The Florida Bar Diversity and Inclusion Committee's "Path to Unity" Project. The Florida Bar's "Path to Unity" project is a traveling campaign that will tell the story of the Bar's journey from its segregated past to the rich, multi-cultural organization that it is today. As the project moves from city to city, volunteer lawyers will share the stories of the five featured lawyers to middle and high school classes. 
The stories will make meaningful connections with the history of the U.S. Constitution, our country's civil rights history through the evolution of amendments to the Constitution, the implementation of federal laws, and U.S. Supreme Court rulings. The stories will explain how the modern civil rights movement has affected racial and gender equality as well as civic, disability, and sexual orientation rights.
Portraits of each of the lawyers have been painted by student artists and will be displayed at rotating Florida courthouses over the next two years. The "Path to Unity" project was unveiled in Jacksonville on September 20, 2021, and has already made its way through Miami-Dade County and Alachua County. This program is not to be missed. The remaining dates and locations are:
Lee County

: August 15, 2022 – September 30, 2022

Sarasota and Manatee Counties

: October 1, 2022 – November 1, 2022

Pinellas and Hillsborough Counties

: November 1, 2022 – January 31, 2023

Polk County

: February 1, 2023 – March 1, 2023

Bay County

: March 1, 2023 – April 15, 2023

Escambia County

: April 15, 2023 – May 15, 2023

St. Lucie County

: May 15, 2023 – June 20, 2023
To read more about Larry Smith's story and learn about the other "faces of change" featured in The Florida Bar Diversity and Inclusion Committee's Path to Unity program, check out its website.