Celebrating James Weldon Johnson This Black History Month
Posted on February 8, 2023, by Massey Law Group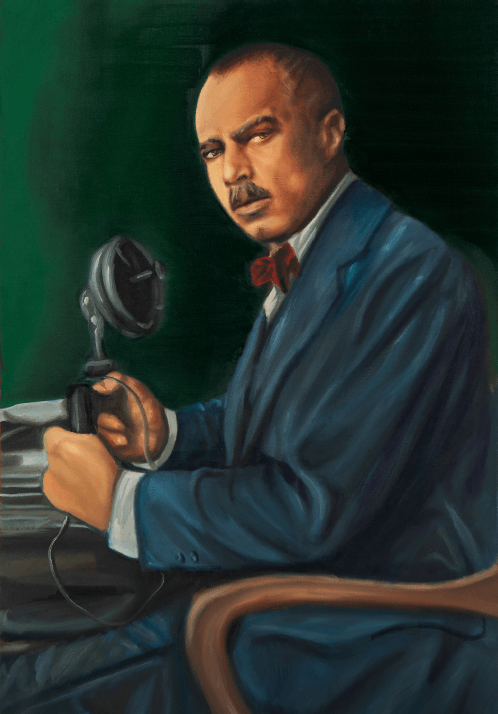 In honor of Black History Month, MLG shares the story of James Weldon Johnson: An African American trailblazer in the legal profession as well as a champion for the civil rights movement in America. 
James Weldon Johnson's Background
James Weldon Johnson was born in Jacksonville, FL, in 1871. At the time, Jacksonville only offered education through eighth grade for its black citizens, so he moved to Atlanta to attend high school and college. Upon graduation from Atlanta University in 1894, Johnson returned to his hometown to serve as Stanton Elementary's principal, expanding the school to serve all 12 grade levels. 
Early Law Career
During his time as an educator, Johnson also began studying law. Eventually winning admission to the Bar in 1898 after examination by three lawyers and a judge, Johnson became the first Black man admitted to the Florida Bar since Reconstruction. Johnson recalls one lawyer refusing to participate in admitting a black man to the Bar and even leaving the room. However, Johnson was able to take his experiences in the field of law with him as he navigated the fight for civil rights in America.
Civil Rights Leader
While balancing his dual career in education and law, Johnson also became a novelist, historian, editor, and civil rights leader.
In 1900, he penned the poem "Lift Every Voice and Sing" to honor Abraham Lincoln's birthday. Later, Johnson's brother set the poem to music, and it famously became known as the Black National Anthem. 
In 1916, Johnson became a field secretary for the NAACP, where he helped expand membership through new branches of the organization. In 1920, Johnson became the NAACP's executive secretary, where he vowed to fight against segregation and voter disenfranchisement in the south.
He also served as ambassador to Nicaragua, Venezuela, and the Azores and, in the 1920s, was a leader in the Harlem Renaissance literary and artistic movement. 
James Weldon Johnson passed away in 1938, but his legacy is still widely felt today. While the fight for diversity, inclusion, and racial justice is far from over, trailblazers like James Weldon Johnson have laid the foundation for true equality. 
Path to Unity
James Weldon Johnson is one of five attorneys featured in The Florida Bar Diversity and Inclusion Committee's "Path to Unity" Project. According to The Florida Bar, "The 'Path to Unity' project is a traveling campaign that will tell the story of the Bar's journey from its segregated past to the rich, multi-cultural organization it is today." As the project moves from city to city, volunteer lawyers will share the stories of the five featured lawyers with middle and high school students. They will connect their stories to the history of the U.S. Constitution, our country's civil rights history through the evolution of amendments to the Constitution, the implementation of federal laws, and U.S. Supreme Court rulings. Their stories explain how the modern civil rights movement has affected racial and gender equality as well as civic, disability, and LGBTQ+ rights.
Portraits of the lawyers have been painted by student artists and have been displayed at rotating Florida courthouses. The "Path to Unity" project was unveiled in Jacksonville on September 20, 2021, and will be in the following cities during the remaining dates:
Hillsborough County: February 1, 2023 – March 1, 2023
Bay County: March 1, 2023 – April 15, 2023
Polk County: April 11, 2023 – April 30, 2023
St. Lucie County: May 1, 2023 – June 20, 2023
If you are unable to attend or would like to watch Pinellas County's presentation of the Path to Unity Project, check out MLG's YouTube page for a live recording.
To read more about James Weldon Johnson and learn about the other "faces of change" featured in The Florida Bar Diversity and Inclusion Committee's Path to Unity program, check out their website. MLG provides a platform for sharing these lawyers' stories to promote diversity, inclusion, and equity and the "Path to Unity" project. Enjoy previously featured stories about attorneys featured in "Path to Unity," including Anna Brenner Meyers, Larry Smith, and Mario Goderich. Stay tuned for our final feature, James Kracht, coming soon!