Emerging Artist Dakota Parkinson at the Florida CraftArt Festival
Posted on November 17, 2022, by Massey Law Group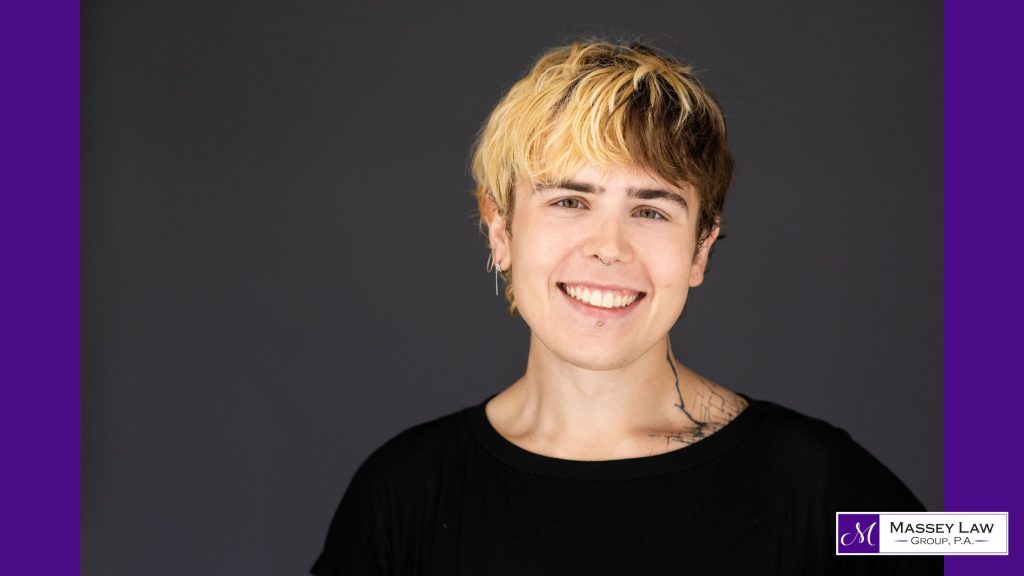 Massey Law Group has selected ceramist Dakota Parkinson for its sponsorship of an emerging artist at the Florida CraftArt Festival. Dakota is a talented resident artist at the Morean Center for Clay. A non-binary trans woman, Dakota prefers they/ them pronouns. Their early work can be characterized as midwestern folk art through a lens of the transgender experience. Their work has evolved into functional abstract ceramics that provides a perspective on the existential experience of mourning that comes with being a trans person, especially in today's current social and political climate. Keep reading to learn more about Dakota, their work, and how you can join MLG in supporting St. Petersburg's art community in tangible ways. 
Meet Dakota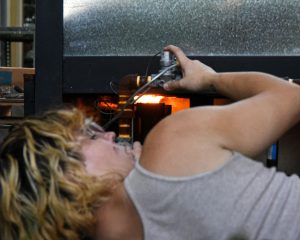 Dakota followed a unique path to finding their artistic voice. After studying exercise physiology at the University of Columbia Missouri, Dakota began working long hours as a professional in microbiology labs. At the same time, Dakota was introduced to ceramics as a hobby and began assisting in pottery classes. When the pandemic hit, Dakota decided it was time for a change. So, they quit their job as a scientist and began volunteering at a local pottery studio where they were able to spend more time furthering their practice, eventually becoming a resident artist.
Dakota says they tend to draw inspiration from abstract artists, as abstract art is about tapping into the primal connection with personal worldly experiences. Dakota mentioned that with certain pieces they will be creating functional art and following paths of deviation directed by their inner self. A lot of their work feels movement-oriented, making the process of creating feel like a performing art. Dakota says they are drawn to working with clay because its reaction to movement is very direct, and they aim to create an empathetic response within their pieces. 
One of Dakota's most notable works was a solo exhibition, "MARKERS," a collection of expressionistic funerary sculptures placed within a clinical environment. Dakota aimed to create a space for mourning the trans people who are unable to live their truth, those who had passed away, and as a reflection of Dakota's own experience before transitioning. 
Bowls4TheGirls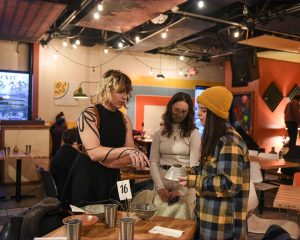 Bowls4TheGirls is an event started by Dakota to give back to the trans community who had been supportive of them and their artistic journey. Partnering with The Café Berlin, Dakota created 120 bowls for serving soup to event goers. After covering their costs, Dakota donated 30% of the proceeds directly to trans women in need.
Advice From the Artist
MLG is always looking to spread the word regarding how to support the art community. As explained by Dakota, supporting artists monetarily and voting for policymakers who support funding for the arts are two of the best ways to show solidarity. 
Additionally, Dakota offered a bit of wisdom for other emerging artists looking to elevate their practice: "People like to help," they said. "So don't be afraid to ask for help." Dakota emphasizes that "if there isn't space for you, create space for yourself." Elevate others in your community, create a channel of support, and work to expand opportunities for yourself and others – there is room for everybody."
Florida CraftArt Festival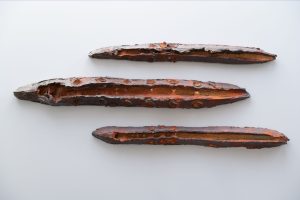 Dakota, along with numerous other talented artists, will be featured as emerging artists at this year's annual Florida CraftArt Festival on November 19th – 20th. Art lovers and philanthropists are offered the opportunity to support emerging artists at the Florida CraftArt Festival. This is an opportunity to forge a relationship with artists at the beginning of their careers and become a part of their progress. Florida CraftArt's emerging artists receive a 10'x10' booth in the festival, professional mentoring by Duncan McClellan, photography of their work by Brian James, postcards, and a meal stipend. This is their chance to show and sell their work to a crowd of art lovers, and we encourage you to attend!
MLG Loves Artists
Massey Law Group is always looking for opportunities to give back to the art community. MLG's offices are located in the Collab at 3833, a shared space for lady lawyers looking to make a change in the community. The Collab is also dedicated to supporting local, emerging artists and hosts events like Creator of the Quarter art shows. MLG's own Starlett Massey serves as a legal advisor to The Coalition of Hispanic Artists and also serves on The Florida Bar's Diversity and Inclusion Committee, which is currently sponsoring the statewide Path to Unity Project featuring portraits painted by local student artists. Learn more about Massey Law Group, our legal services, and our other community outreach here.