MLG Supports The Coalition of Hispanic Artists
Posted on September 5, 2022, by Massey Law Group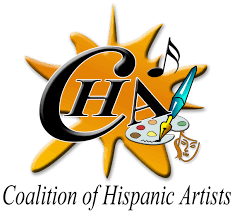 This Hispanic Heritage Month, Massey Law Group (MLG) is dedicated to celebrating and supporting the Hispanic American community. MLG's Starlett Massey has served as a legal advisor to The Coalition of Hispanic Artists (CHA) Board of Directors since 2020. Keep reading to learn more about CHA, its programs, and how you can tangibly support local Hispanic artists today!
Coalition of Hispanic Artists' Goal
CHA is a nonprofit organization founded in 2007. Its mission is to provide Hispanic artists a secure cultural environment for development and an opportunity to exhibit and promote their talents. This allows Hispanic artists and art to be appreciated and enjoyed by the Tampa Bay community and art admirers while educating the public about the history, culture, and diversity of Hispanic art. 
"The Board of Directors of CHA has created an incredible organization that inspires creativity, celebrates diversity, and empowers Hispanic artists to realize their potential and make a positive impact in the world. It is my privilege to serve as legal advisor and support Hispanic art and culture in Tampa Bay," says Massey. 
CHA uses its online platform to post calls for artists, highlight local events, and share educational workshops and tutorials. Additionally, CHA assists Hispanic students who want to pursue a career in the visual arts through The Jose Murani Scholarship Foundation. To learn more about CHA and its artists and activities or to make a charitable donation, go to: www.artcha.org.
Additional Support to The Art Community
Starlett is no stranger to supporting the local art community. MLG's offices are located in the Collab at 3833, a shared space for lady lawyers looking to make a change in the community. The Collab is also dedicated to supporting local, emerging artists and hosts events like Creator of the Quarter art shows. If you or someone you know is a local, emerging artist and would like to be featured as the Collab at 3833's next Creator of the Quarter, we invite you to apply via the Collab's website. The next show date is November 3, 2022, and the deadline for applications to be emailed to collabat3833@gmail.com is September 30, 2022.