First Creator of the Quarter Event Recap
Posted on August 18, 2022, by Massey Law Group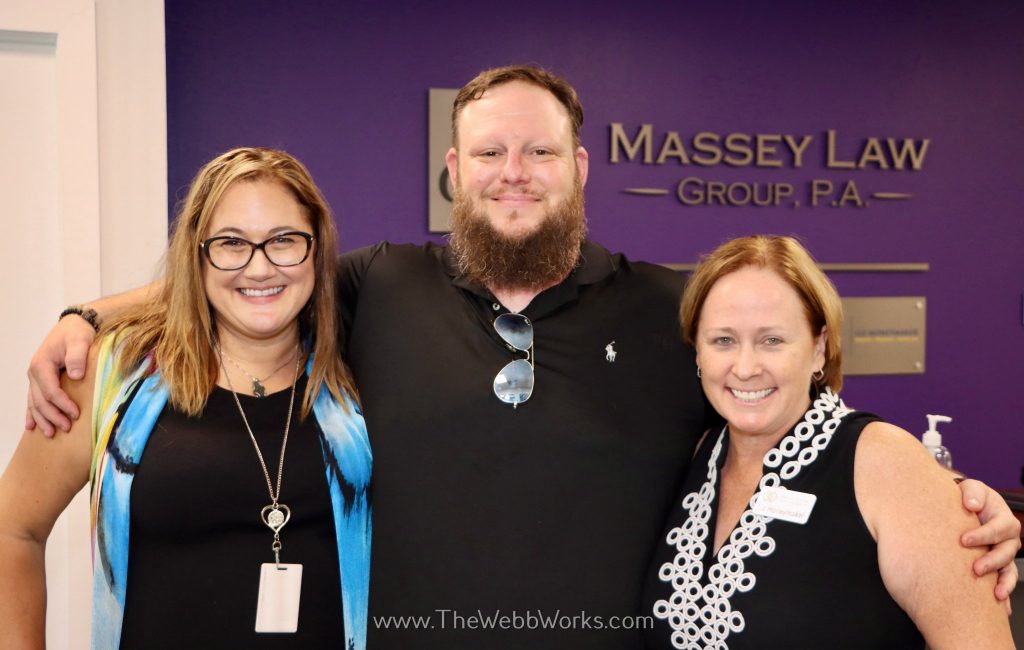 On July 28, 2022, The Collab at 3833 hosted its first official Creator of the Quarter event! Surrounded by friends of The Collab and of the featured artist, David Smith, the event was a smashing success and a great kickoff to a program focused on elevating local, emerging artists. 
Creator of The Quarter 
The Collab at 3833 is a group of lady lawyers dedicated to collaboration, promoting female empowerment in the legal profession, and giving back to the community in tangible ways. The Collab's Starlett Massey of Massey Law Group, Kristina Feher of Feher Law, and Liz Moneymaker of Ferrari, Butler, & Moneymaker, PLLC aim to celebrate and support local, emerging artists. Their Creator of the Quarter program provides artists with the tools and platform needed for success. 
Each quarter, The Collab chooses one artist to utilize their shared law office space as a gallery for the three months that the artist is featured. In addition to a free art show, The Collab's Creator of the Quarter also receives a complimentary limited liability company courtesy of Massey Law Group, P.A., and a basic estate planning package courtesy of Ferrari, Butler, & Moneymaker, PLLC. 
Meet the Artist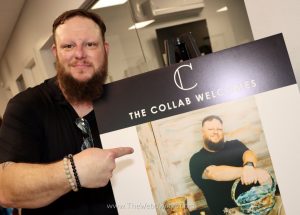 The Collab at 3833's first official Creator of the Quarter is ceramist David Smith. David Smith is a 46-year-old local, emerging ceramics artist whose practice focuses on functional art through familial utilitarian vessels from his personal memories. While Smith was studying photography at St. Petersburg College, he was encouraged to take a ceramics class and quickly became enthralled with the versatility and complexity of creating with clay. 
Eventgoers were impressed with David's craftsmanship and the intricacy of his work. Check out some of his pieces: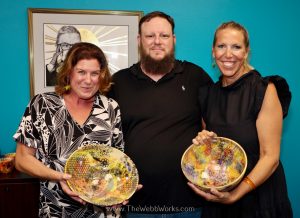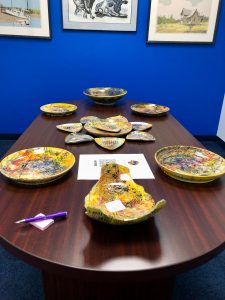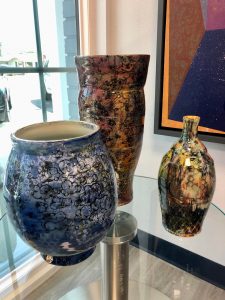 A Special Thanks to …
The Collab at 3833 would also like to extend a warm thank you to Sara-Ellen with the Lay Low Chateau for catering the event and to Jim Webb with The Webb Works for the amazing photos!
Apply to be featured!
If you or someone you know is a local, emerging artist and would like to be featured as our next Creator of the Quarter, we invite you to apply via our website. With an expected show date of October 27, the deadline for completed applications to be emailed to collabat3833@gmail.com is September 30, 2022. Additionally, please make sure to follow The Collab at 3833 on Facebook for news, updates, and more information on upcoming events!