The University of New Hampshire Franklin Pierce School of Law Builds Pipeline for Future Lawyers by Finding Graduates Jobs
Posted on September 3, 2020, by Massey Law Group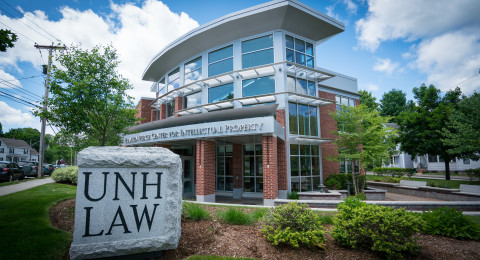 The University of New Hampshire's Franklin Pierce School of Law prepares its students for jobs throughout their time in law school. It is ranked sixth in the U.S. and first in New England for securing jobs for its law students.
From fellowships to partnerships with local courts and a legal residency program to the Daniel Webster Scholars Program, UNH law students have a wide range of opportunities to gain knowledge – in the classroom and court. Those well-rounded experiences equip students to serve their future clients upon graduation.       
Massey Law Group's Jennifer Codding appreciates her experience at UNH. The strategic litigator and senior counsel recently celebrated the 10th anniversary of her graduation from UNH's law school, where she was a member of the distinguished Daniel Webster Scholars Program.
Jennifer is not surprised by UNH's ranking as she received the program's benefits first-hand throughout her time at the law school. The program offered Jennifer the opportunity to gain practical, hands-on experience in mock client interviews, depositions, and arguments. Additionally, she argued actual cases for the Hillsborough County, NH Attorney's Office.
The two-year scholars program allowed Jennifer to complete her law degree while attaining the skills needed to become a lawyer. Upon graduation, she was sworn in to the New Hampshire Bar without having to take the bar exam. This was possible due to a rule established by the NH Supreme Court, allowing law students who complete the program to be permitted to bypass the two-day bar exam. 
"My experience in the Daniel Webster Scholars Program was invaluable," said Jennifer, who focuses her practice on real estate transactions and litigation. "The program allowed me to gain real working experience in court that prepared me to be a lawyer starting from the day I graduated. I'm proud to be an alumna of UNH and the excellence in education the law school continues to provide prospective lawyers."
Jennifer is licensed to practice in Florida and New Hampshire. She is a contributing writer to the New Hampshire Bar Association News.