Jennifer Codding
Attorney, Strategic Litigator and Senior Counsel
Jennifer Codding is a Strategic Litigator and Senior Counsel with Massey Law Group. Her practice focuses on legal representation in real estate transactions as well as real estate litigation, including creditor representation, foreclosure, partition actions, evictions, contract disputes, property title defects, adverse possession claims, slander of title claims, quiet title actions, and declaratory judgment actions pertaining to unidentifiable mobile homes.
Jennifer graduated from the University of New Hampshire with a B.A. in English/Journalism and a minor in justice studies in 1994. In 2010, she graduated from the UNH Franklin Pierce School of Law's prestigious Daniel Webster Scholar Program and was awarded her Juris Doctor. Upon completion of the program, the New Hampshire Supreme Court swore Jennifer into the New Hampshire Bar without her having to sit for the traditional bar exam. After being sworn in to the New Hampshire bar, Jennifer sat for the Florida bar exam and was admitted to the Florida Bar.
Jennifer's experience working in law firms spans a 20-year period. Prior to and during law school, she accrued ten years of experience as a paralegal, specializing in commercial and residential real estate transactions in Massachusetts, Maine, and New Hampshire. During that time, Jennifer handled all aspects of the real estate transaction process including searching real estate titles, curing title defects, handling closings, and preparing final title insurance policies.
After law school, Jennifer worked for five years in a firm handling real estate and community association law where her practice focused on commercial real estate transactions, mobile home park representation, mobile home cooperative transfers, and real estate litigation.
In addition to being admitted to practice in the states of New Hampshire and Florida, Jennifer is also admitted in the United States District Court and the United States Bankruptcy Court for the Northern, Southern and Middle District of Florida.
In addition to her formal education, Jennifer gained valuable practical experience from the world around her. Her practical education began as a six-year-old, when the captain of the sailing vessel Consort appointed her as his first mate. In her years as first mate, she learned to be aware of subtle weather changes and adjust course accordingly. She understands that the water beneath your vessel may be deeper than it looks and knows that a sailor will quickly lose her footing if she does not develop sea legs.
Through these lessons, Jennifer has learned to identify her clients' needs, develop a plan to meet those needs, and, if the initial plan points the bow directly into the wind, to grab the tiller and change the tack of the boat as necessary to bring the vessel safely into port.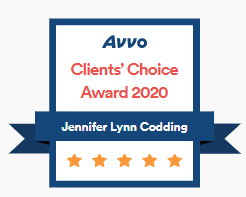 Jennifer is a recipient of the 2014 Florida Association for Women Lawyers Leaders in the Law Award, an inaugural member of the Women Lawyers of Pasco, and Past President of the Pinellas County Chapter of the Florida Association for Women Lawyers. She currently serves on the Board of Trustees for the Sixth Judicial Circuit's Law Library.
Highlighted Practice Areas
› Real Estate Title and Closings
› Creditor's Rights in Foreclosure and Bankruptcy
Presentations:
"Clearing Mobile Home Title Defects Pre-Disaster" at the continuing legal education course entitled "No Place Like Home…If You Can Prove Title" sponsored by The Hillsborough County Bar Association's and Bay Area Legal Service. Tampa, Florida. October 2, 2015.
"Clearing Mobile Home Title Defects Post-Disaster" segment of the Real Property, Probate & Trust Law Section of The Florida Bar's webcast Hurricane Irma: Now What Do We Do? Dealing with the Legal Issues. October 17, 2017