Jennifer Codding "Supreme Court At-a-Glance" Contributor for New Hampshire Bar Association
Posted on August 23, 2020, by Massey Law Group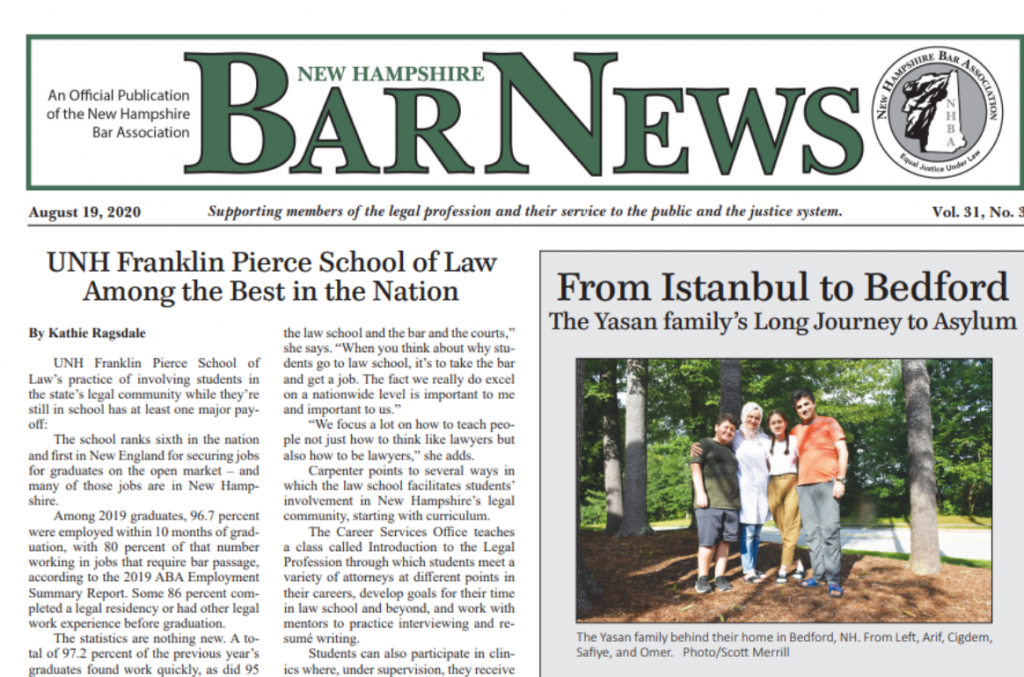 Jennifer Codding, MLG strategic litigator and senior counsel, was sworn into the New Hampshire Bar Association in 2010 and recently celebrated her tenth anniversary. Today, she continues to proudly support the association and is a contributing writer for its publications. Most recently, she was featured as the author of its "Supreme Court At-a-Glance" column.
The column offers a monthly briefing of New Hampshire Supreme Court decisions in areas of law, including constitutional, criminal, contract, intellectual property, tax, real property, family, and administrative. To learn more, read Jennifer's article in the August 19, 2020 issue of the New Hampshire Bar Association News.
A licensed attorney in Florida and New Hampshire, Jennifer earned her bachelor's at the University of New Hampshire and Juris Doctor at the University of New Hampshire School of Law. There, she was also a prestigious Daniel Webster Scholar. After being admitted to the New Hampshire Bar, Jennifer sat for the Florida Bar Exam and was admitted to practice in Florida.
Her practice focuses on legal representation in real estate transactions and real estate litigation, including creditor representation in bankruptcy and foreclosure, partition actions, commercial evictions, contract disputes, property title defects, adverse possession claims, slander of title claims, and quiet title actions.
The Mission and Impact of the New Hampshire Bar Association
The New Hampshire Bar Association was founded in 1873. It serves the court system, legal community, and public at large. Its charitable, nonprofit foundation provides grants and supports law-related education and civil legal aid to the disadvantaged in New Hampshire.
To contact Jennifer, call 813-868-5601 or email jcodding@masseylawgrouppa.com.