Congratulations to Jennifer Codding on Her 10th Anniversary of Being Sworn into the New Hampshire Bar
Posted on May 12, 2020, by Massey Law Group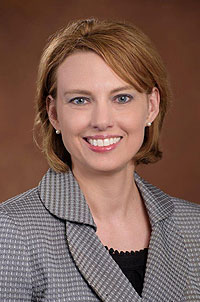 May 14, 2020, marks a big day for Massey Law Group's attorney Jennifer Codding — it is the 10-year anniversary of Jennifer being sworn into the New Hampshire Bar one day prior to graduating law school and without having to take the written bar exam. 
How did she do this? By successfully completing the University of New Hampshire Franklin Pierce School of Law's prestigious Daniel Webster Scholar Program.
Under a special rule established by the NH Supreme Court, law students who complete the program are permitted to bypass the two-day bar exam. The program, which was created in 2005, focuses on training law students hands-on lawyering skills that cannot be learned through lecture or the taking of a written exam. 
During law school, Jennifer conducted mock client interviews, depositions, and arguments. In addition, however, Jennifer argued real cases, such as unemployment appeals before NH Employment Security and misdemeanor jury appeals for the Hillsborough County, NH Attorney's Office.
After having been admitted to the New Hampshire Bar, Jennifer sat for the Florida Bar Exam and was subsequently admitted to practice in Florida. 
Jennifer's practice focuses on real estate transactions as well as real estate litigation, including creditor representation in bankruptcy and foreclosure, partition actions, evictions, contract disputes, property title defects, and quiet title actions.
To contact Jennifer, call 813-868-5601 or email jcodding@masseylawgrouppa.com.