Creative Pinellas – Path to Unity CLE Screening
Posted on December 16, 2022, by Massey Law Group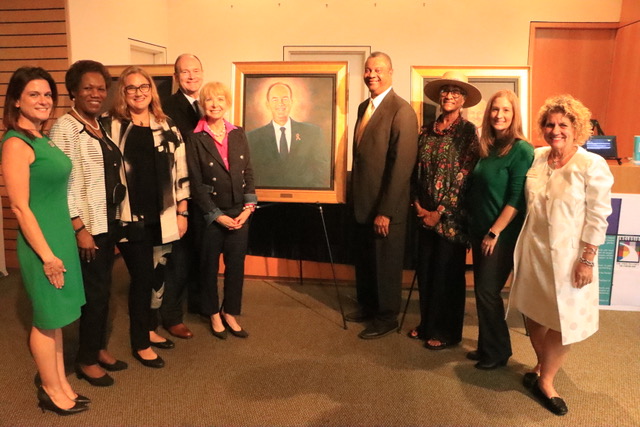 On Thursday, December 8, Creative Pinellas hosted a Continuing Legal Education (CLE) course aligning with The Florida Bar's statewide Path to Unity Project. MLG team members, including our own Starlett Massey, attended the event. Keep reading to get an inside look at an inspirational and educational night filled with productive conversation, art, and community support.
The Florida Bar's Path to Unity project is an immersive program featuring five trailblazing Florida lawyers who have made significant contributions within the legal profession. Over the past year, the Path to Unity Program has traveled around the state with portraits of the legendary lawyers painted by commissioned student artists in Florida courthouses.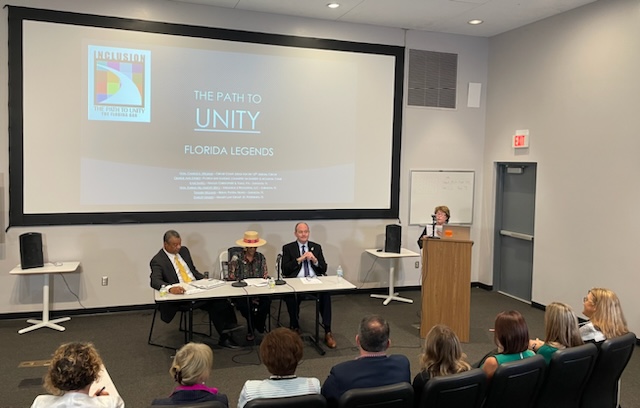 To wrap up the program's stay in Pinellas County, Creative Pinellas hosted an educational panel featuring Manatee County Judge Charles E. Williams, his sister and retired lawyer Jaqueline Hubbard, and Larry D. Smith, one of the two living lawyers currently being featured in the Path to Unity program. Smith is a tireless advocate for the LGBTQ community and the first openly gay member to serve on the Supreme Court Commission of Florida. 
The three panelists outlined the Path to Unity project through storytelling and reading the biographies of each lawyer featured in the program. With insightful commentary and additional background included for each, audience members gained in-depth knowledge of American legislative history through the lens of the notable featured attorneys. 
The four additional "faces of change" featured in The Florida Bar Diversity and Inclusion Committee's Path to Unity program and discussed by the panel include:
James Weldon Johnson –

the first Black lawyer admitted to The Florida Bar through an individual examination who also wrote the hymn "Lift Every Voice and Sing" in 1900 that became referred to as the Black national anthem

Anna Brenner Meyers –

the founding member and first President of the Florida Association for Women Lawyers

Judge Mario Goderich –

the first President of the Cuban American Bar Association and the first Hispanic/Cuban American to hold all of his judicial posts

James Kracht –

a blind and fierce advocate for blind lawyers in Florida and Past President of the Florida Council for the Blind, who helped organize The Florida Bar's first CLE seminar about lawyers with disabilities 
If you were unable to attend the CLE, the recorded version will be available to the public soon, thanks to The Webb Works. The Path to Unity Project will leave Pinellas County on December 15 and make its next stops in Sarasota and Manatee Counties. If you would like to learn more about the program, view the remaining stop dates, or support the Path to Unity by donating, please contact Charlie Ann Syprett, Chair of the Ad Hoc Path to Unity Subcommittee, at csyprett@verizon.net or at (941)350-1089.