The Collab at 3833 Hosts Its Open House!
Posted on July 26, 2021, by Massey Law Group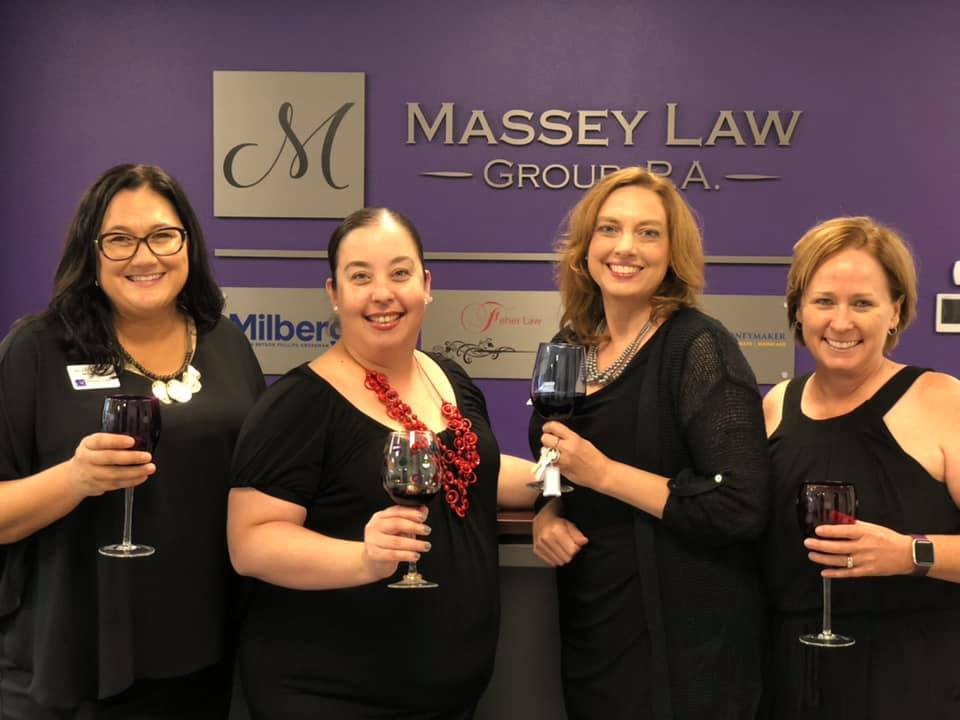 The Collab at 3833 held its first official event at its new office location in St. Petersburg. The Collab includes four women lawyers who came together to promote female empowerment in the legal profession. The group is made up of Starlett Massey and Jennifer Codding of Massey Law Group, Kristina Feher of Feher Law, and Liz Moneymaker of Ferrarri, Butler, and Moneymaker PLLC.
While it is the rainy season in Florida, not even a torrential thunderstorm could stop the party! Dozens of local professionals and supporters of The Collab attended the open house. Guests wined, dined, and listened to the musical stylings of Laron and Angel Hearst, a local husband-and-wife duo. The pair were accompanied by their six-year-old son, English, who played the drums. The event was catered by Sara-Ellen with the Lay Low Chateau, who served delicious hors d'oeuvres that were a hit with guests at the event. 
Since the building was officially deemed a pet-friendly office space by St. Pete Mayor Rick Kriseman, The Collab has promoted responsible pet ownership. With this in mind, guests at the open house visited with two adoptable rescue cats in the "kitty cuddle room" hosted by Friends of Strays. 
The Collab's Mission and Values
One of The Collab's founders, Starlett Massey, took a minute to thank guests for attending and supporting the group's mission. She shared The Collab at 3833's values, which are:
Feminism is for everyone.
Love is love.
Black Lives Matter.
Science is real.
Art elevates.
Pets enrich our lives.
The lady lawyers of The Collab specialize in different areas of the law, allowing for diverse opinions, ideas, and experiences to be shared within the group. The office space makes collaboration efficient and enriching and benefits the clients associated with the firms. 
The Collab at 3833 will host a variety of events from campaign fundraisers to art shows that will feature St. Pete's emerging artists. Follow The Collab at 3833 and be part of the journey! See the group's news and event announcements on The Collab Facebook page.