MLG Business Law Firm Announces Opening of New Office in St. Petersburg
Posted on April 1, 2021, by Massey Law Group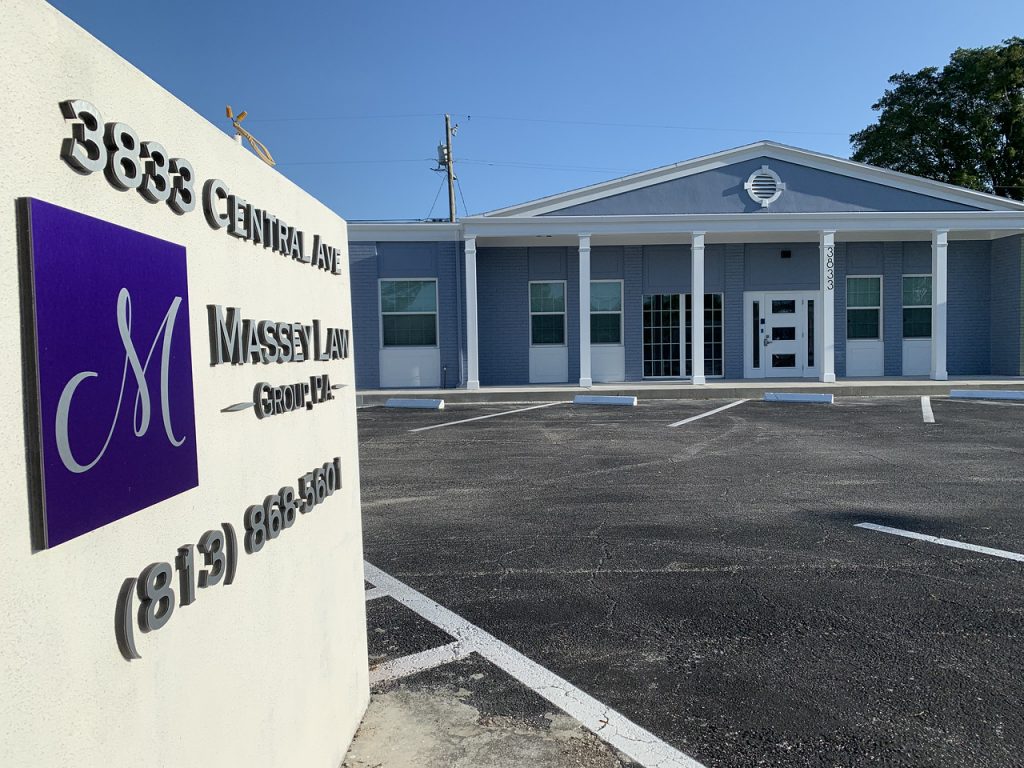 Massey Law Group is proud to announce the opening of our new office in St. Pete. For the past year, MLG team members, like many, have been working from home. During that time, our firm purchased and renovated an office building located at 3833 Central Avenue. 
The concept creates a collaborative workspace for our business and real estate law firm, our law firm tenants, and our clients. MLG sought tenants in practice areas to supplement and complement our areas of expertise. It will be a benefit for our clients, and we will be comfortable seeking these trusted lawyers' collaboration and retention as needed.  
As vaccine administrations increase, the pandemic wanes, and we are able to return to the office, we are excited to have our team operating under one roof again and the opportunity to support and meet with clients in person. "The fast pace and energy and spirit of collaboration that results from our shared physical space are one of the things I love most about coming to work. We will also have a space that fits the specific needs of our firm, our tenant law firms, and our clients," said Starlett Massey, MLG founding shareholder.  
City of St. Pete Pet-Friendly Certification
MLG's new location is proud to become a pet-certified office. In 2019, the City of St. Pete launched its St. Pete PAWS program. The initiative makes the city more pet-friendly, and in conjunction with it, Mayor Rick Kriseman also launched the Mayor's Pet-Friendly Business Program. We applied for our certification, which includes adherence to requirements for safety and comfort measures, such as separate and gated areas for pets.
"We want our team members to be happy and comfortable in our new space and to host bring-your-pet-to-work days," said Starlett. "Further, there are times our clients are experiencing tremendous stress. If having their pet with them eases their discomfort, we are now able to accommodate them."
Community, Culture, Arts are Welcome
As a St. Pete business owner, the pet program is one example of what our firm loves about the city. It offers unique and progressive ways its citizens can live, work, and play — and enjoy a better quality of life. Also, St. Pete's unparalleled nonprofit and arts communities provide unique opportunities for business owners to work with and support its citizens.
Likewise, our new office includes lobby space where we will host community, cultural, and arts events. To support local emerging artists, our firm will host quarterly art exhibits and wine nights. These events will feature artists from historically marginalized communities and discussions about their work, creative process, and impact on the arts.  
Our new office is a vibrant place for us to welcome our community and clients. It reflects our appreciation of and enthusiasm for our future, and we look forward to welcoming you!