MLG Welcomes Jacqueline R. Ambrose as Head of New Healthcare Law Practice Group
Posted on July 15, 2021, by Massey Law Group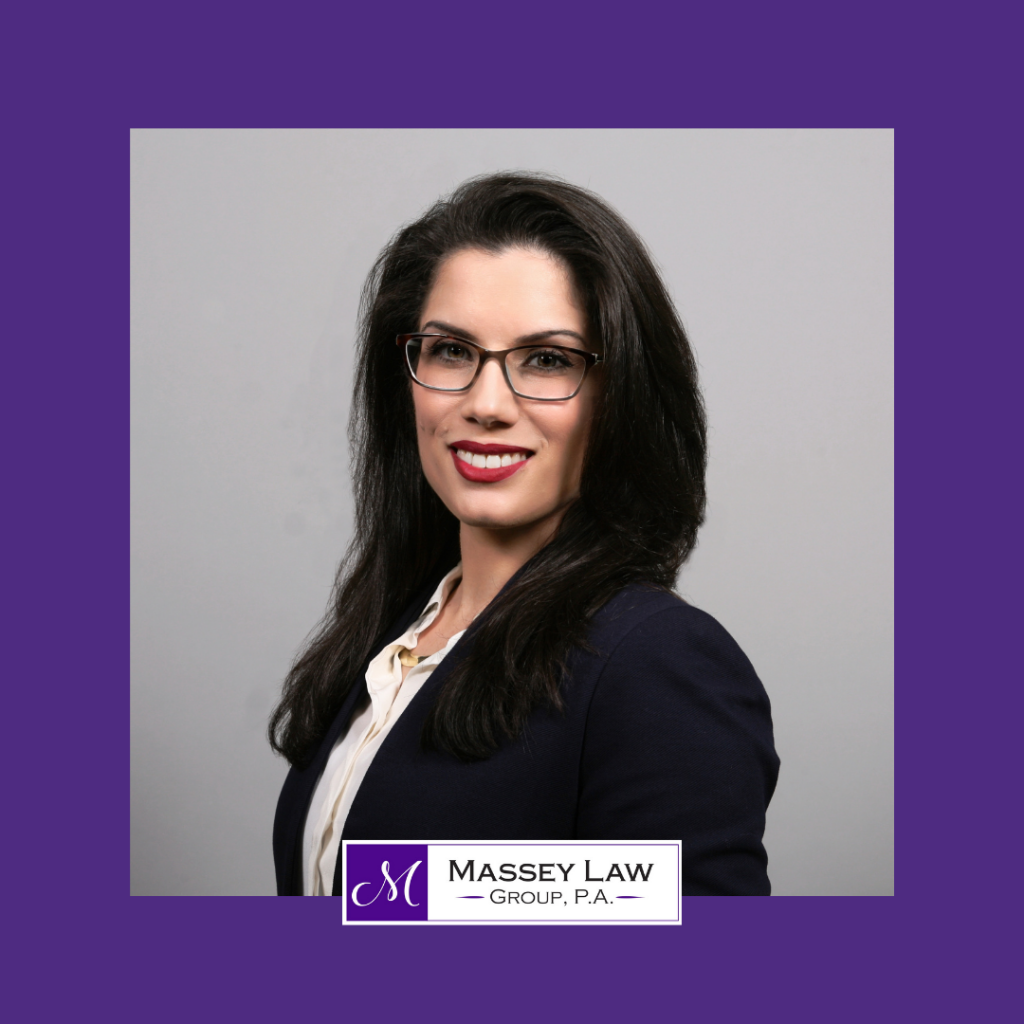 Massey Law Group, P.A. (MLG) announces the launch of its new Healthcare Practice Group and welcomes attorney Jacqueline R. Ambrose as its lead. Jacqueline's practice is holistic in nature, taking into account multiple elements of risk management and patient safety analysis to address not just the case at issue, but the underlying causes as well. Her pro-active, people-first approach comes from a wide-ranging background defending large hospitals, behavioral health organizations, and other health systems and sets her apart.
Jacqueline's expertise includes guiding her clients through the analysis and diagnosis of organizational problems and challenges as matters arise and are litigated, and once litigation is resolved. This empowers her clients to institute proactive measures for the future and transform their organizations. She excels at translating the experiences and understandings of hands-on care providers into core takeaways for executive and management team members. This valuable insight and relationship with key stakeholders protects and benefits her clients' long-term risk management, patient safety goals, and financial and legal exposure.
Healthcare Law Practice Experience Invested in Education
Jacqueline also invests her healthcare law experience into legal education. She was recruited to co-develop the curriculum for and instruct a risk management course for the Healthcare Juris Masters program of the Florida State University College of Law, Risk Management, Patient Safety, and Quality Improvement. Through her experience in serving clients, from medical malpractice and corporate counsel to litigation representation and risk management consulting, Jacqueline equips and prepares her students with a well-rounded depth of knowledge about problem-solving approaches and the various moving parts of healthcare law practice areas. 
"I joined MLG to lead the new Healthcare Practice Group because its core values —  providing clients with a relationship-based approach to achieve results — align with my approach to provide an alternative to traditional legal representation," said Jacqueline. "Authenticity and empathy, taking time to get to know my clients and understand their challenges, are hallmarks of my client relationships. Whether it is a high-profile case or a multi-week trial, I will be backed by the decades of experience from MLG's robust team of attorneys and legal professionals. It is a pleasure to work with such an innovative, like-minded group." 
A graduate of Georgetown Law, Jacqueline has been named a Florida Super Lawyers Rising Star since 2015. She represents large self-insured hospitals, individual practitioners, stand-alone healthcare facilities, and physician groups, in addition to multiple medical malpractice and other liability insurance carriers. 
Additional Information 
Jacqueline R. Ambrose Biography and LinkedIn Profile