Coalition of Hispanic Artists Creates Virtual Programming and Names Starlett Massey to Board of Directors to Further Organization's Mission
Posted on July 28, 2020, by Massey Law Group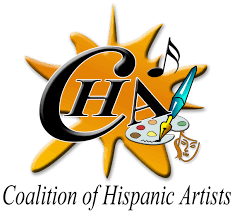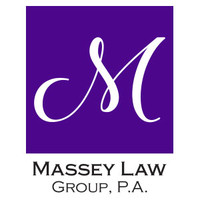 PRESS RELEASE
ST. PETERSBURG, FL, July 28, 2020 – Coalition of Hispanic Artists (CHA) and Massey Law Group, P.A. (MLG) today announced the addition of MLG as legal advisor to the CHA Board of Directors. Positioning itself for the future, CHA is working to further strengthen its organization for long-term sustainability and provide artists in Tampa Bay with valuable services and support.    
CHA, a nonprofit 501(c)(3) founded in 2007, serves the community by providing a voice for Hispanic artists. Its programs include the Jose Murani Scholarship for students, showcasing works, hosting artist and audience interactions, education, instruction and group and solo exhibitions. Due to COVID-19, CHA is working to transition these services and create virtual alternatives. Its Board of Directors unanimously voted to extend its services and programming from 2020-2021 to 2020-2022. This will allow the continuity of programs and celebration and promotion of the diverse Hispanic artistry in Tampa Bay. 
Also, CHA recently elected its Board of Directors for 2020-2021 and named Starlett Massey, founding shareholder of MLG, as legal advisor to the board. "We appreciate Starlett supporting CHA and helping us to further achieve our mission. Her services will assist us in taking our board governance and activity to the next level so that we may reinforce and fortify our organization to serve our community far into the future," said Ana Pantoja  Roeder, president of CHA.
"The Board of Directors of CHA has created an incredible organization that inspires creativity, celebrates diversity and empowers Hispanic artists to realize their potential and make a positive impact in the world. As CHA pivots their approach to programming and strengthens its organization for long-term success and sustainability, it is a privilege to serve as legal advisor on the board and support the preservation of Hispanic art culture in Tampa Bay," said Starlett Massey, attorney and founding shareholder of MLG. 
About Massey Law Group, P.A.:
Massey Law Group, P.A. (MLG) is a client-focused law firm. With decades of legal experience, our relationship-based approach is a result of the skills and dedication of our attorneys. Offering full service transactional and litigation services to businesses, we specialize in real estate, corporate and commercial law. For more information, visit: www.masseylawgrouppa.com.
About Coalition of Hispanic Artists:
Coalition of Hispanic Artists (CHA) is a nonprofit, 501(c)(3), tax-exempt organization founded in 2007 and incorporated in 2008. CHA's mission is to provide Hispanic artists a secure cultural environment for development and to provide them an opportunity to exhibit and promote their talents to be appreciated and enjoyed by the Tampa Bay community and other art admirers, while educating the public about the history, culture and diversity of Hispanic art. To learn more about CHA and its various artists and activities, go to: www.artcha.org
MLG Media Contact: 
Misann Ellmaker
CHA Media Contact:
Ana Pantoja Roeder, President, CHA