The Impact of the Defense Of Trade Secrets Act on Employment and Independent Contract Agreements
Posted on August 8, 2019, by Massey Law Group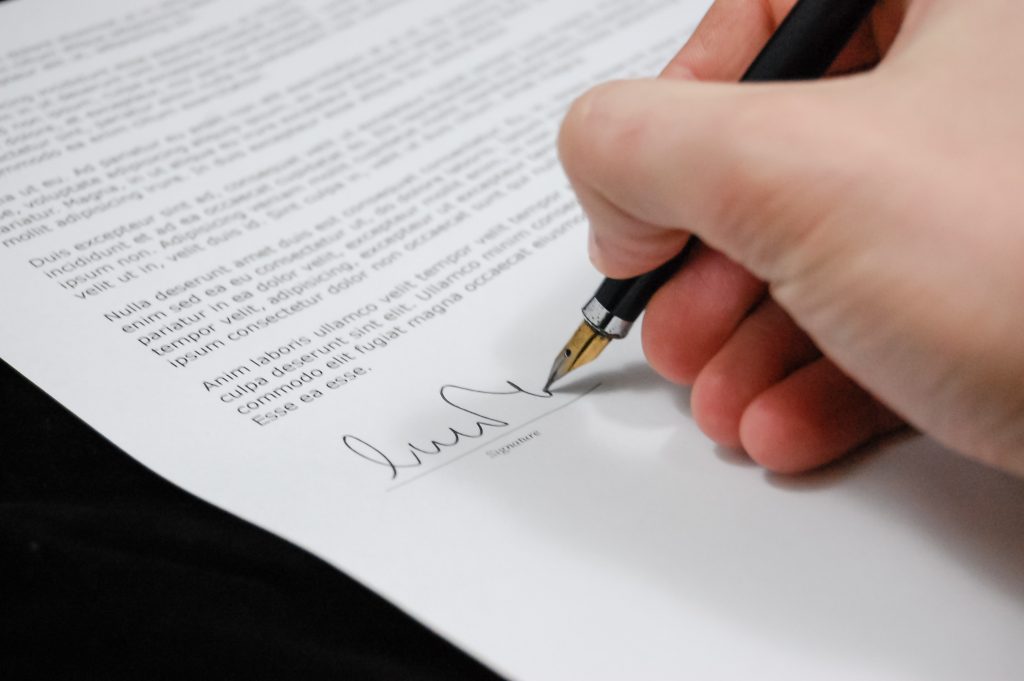 Authors: Jonathan B. Lewis and Nikki L. Barker
The Defense of Trade Secrets Act (the "DTSA" or the "Act") created a federal law which, for the first time, permits the owner of a trade secret to bring a private cause of action in federal court for misappropriation, encroachment, or stealing trade secrets. The DTSA was enacted in 2016 by President Obama, with almost unanimous support from both the House and Senate.
The Act is particularly important for businesses and companies who conduct business across state lines or nationwide. Prior to the enactment of the DTSA, businesses had to rely on state protections for infringement on trade secrets, thereby needing to first prove diversity jurisdiction to even have standing to raise a case in federal court, in addition to needing to demonstrate how different state laws should apply in each case. These encumbrances, among others, made it difficult for businesses to protect themselves on an interstate or national level.
The DTSA helps both interstate and non-interstate business by providing standard definitions for industry terms, such as what constitutes misappropriation and trade secrets. While the law clearly states that it will not preempt state law, how the DTSA's definitions and provisions are interpreted alongside state common law and legislation will be a developing area of law for years to come.
The federal definitions may serve as a guideline for state laws to become more uniform in protecting trade secrets. In addition, the Act clearly outlines the elements necessary to raise a case. These standards will again provide guidance for state laws, which will hopefully become more consistent across the nation, thereby clarifying what constitutes trade secret violations.
The DTSA also provides new protections and remedies for companies that can demonstrate their trade secrets are at risk prior to an official finding of misappropriation by the federal court. During the pendency of the case, companies can seek an ex parte ruling that their trade secrets are at risk and can petition the court to issue an order to prevent the dissemination of such information until a formal finding is reached.
It is important for employers to note that the DTSA contains a notice requirement to employees that must be included in any contract or agreement governing trade secret or confidential information. In order for companies to recover exemplary damages and attorney fees, the company must provide its employee of the immunity provisions of the DTSA. The immunity provisions are found under 18 U.S.C. § 1833(b) and state that an "individual shall not be held criminally or civilly liable under any Federal or State trade secret law for the disclosure of a trade secret that is made either (a) in confidence to a Federal, State, or local government official, either directly or indirectly, or to an attorney; and solely for the purpose of reporting or investigating a suspected violation of law; or (b) is made in a complaint or other document filed in a lawsuit or other proceeding, if such filing is made under seal."
18 U.S.C. § 1833 requires that notice of the immunity provision be "set forth in this subsection in any contract or agreement with an employee that governs the use of a trade secret or other confidential information." It is also of note that beyond the traditional employer-employee relationship, the notice requirement defines an employee as "any individual performing work as a contractor or consultant for an employer." This means employers should be aware of providing notice of the immunity provision in their independent contractor and consultant agreements as well.
The DTSA provides substantial groundwork in the law of trade secrets. It will be interesting in the years to come to see how the Act affects laws on both the state and federal level. In the meantime, employers concerned with the preservation of trade secrets should be aware of the notice provision of 18 U.S.C. § 1833 and should incorporate notice of the immunity protections into employee agreements.
The above is intended to inform firm clients and friends about recent developments in the law, including analysis of statutes and new case decisions. This update should not be construed as legal advice or a legal opinion, and readers should not act upon the information contained herein without seeking the advice of legal counsel.