Remote Online Notary Services Offer Secure, Contactless Notary Option During Pandemic
Posted on October 24, 2020, by Massey Law Group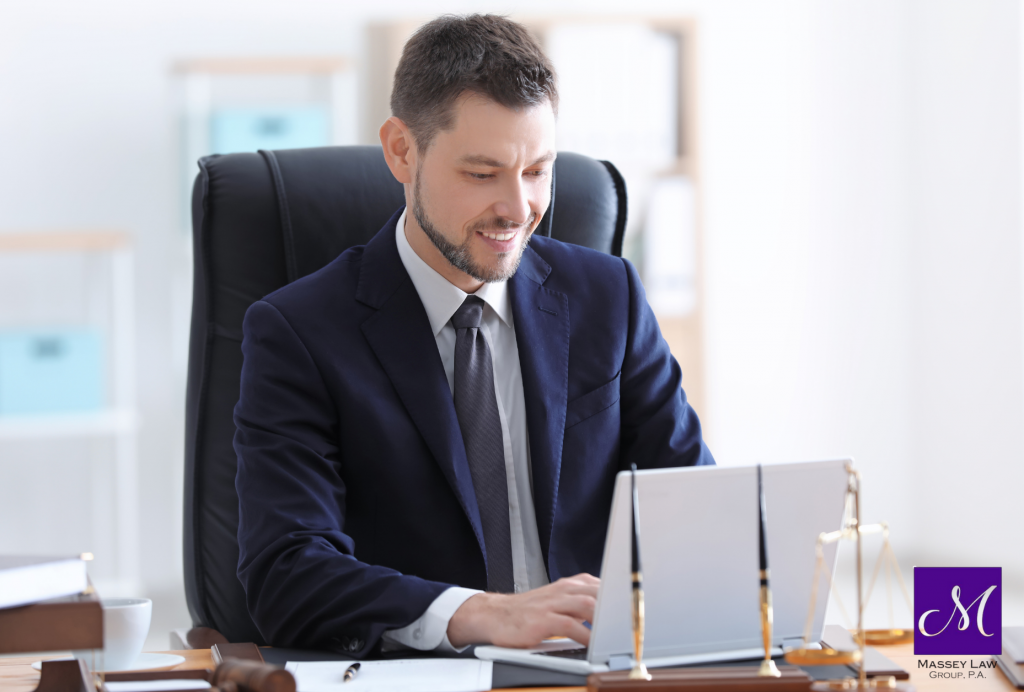 On January 1, 2020, the remote online notarization (RON) law (Fla. Stat. Chap. 117 Part II) went into effect in Florida. The law makes it more convenient and efficient to have documents notarized. Florida is one of approximately 27 states offering this notary option. 
RON is especially important as our country continues to navigate a global pandemic. Remote online notary services offer a convenient option for individuals and businesses focused on social distancing protocols.  
Notarization During a Pandemic
When the law took effect, our country was not experiencing a pandemic. Almost 11 months later, the United States feels the global Coronavirus pandemic's effects with no clear end in sight. Remote online notary services offer a safe and secure notary option. Conducted via a state-approved audio-video platform, authorized notary publics do not have to be in the same location as the signer and witnesses.   
Requirements for Remote Notarization
Only authorized Florida notaries are permitted to perform RON. Florida notaries must complete an online education course on remote notary services and be approved by the state. Since RON services take place using a designated, authorized audio-video connection, the notary must be able to video chat with the signer and any witness(es). The authorized notary must also be physically located in Florida, but the signer and witness(es) can be located in any state. 
Documents are uploaded to the authorized platform, signed, and notarized once the notary can see the signer and witness(es). Copies of the signed and notarized documents are then provided to the individual or business. For more details, read our article about the RON process and costs.  
Allowed Documents
Most documents can be notarized using RON. The main exception is that RON cannot be used for solemnizing a marriage. Real estate closings can be conducted virtually as long as all parties agree to use an online platform. Beginning July 1, 2020, wills can also be signed electronically using a remote online notary.  
Need Help With Remote Online Notary Services?
Remote online notary services provide individuals and businesses with an efficient and safe alternative to in-person notarization, especially during a pandemic. If you have any questions about RON or wish to schedule a remote notary appointment, please contact Jennifer Codding with Massey Law Group at 813-868-5601 or jcodding@masseylawgrouppa.com.
The above is intended to inform firm clients and friends about recent developments in the law, including analysis of statutes and new case decisions. This update should not be construed as legal advice or a legal opinion, and readers should not act upon the information contained herein without seeking the advice of legal counsel.