Jennifer Codding Celebrates 10-Year Bar Anniversaries
Posted on December 18, 2020, by Massey Law Group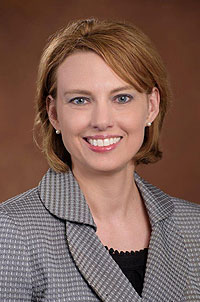 Despite 2020 being a year beseeched with discouraging news, Massey Law Group's attorney Jennifer Codding celebrated two significant milestones in her career. May 14, 2020, marked the 10-year anniversary of her being sworn into the New Hampshire Bar. She was sworn in one day prior to graduating law school and without taking the written bar exam. 
Jennifer's accomplishment was possible through the University of New Hampshire Franklin Pierce School of Law's prestigious Daniel Webster Scholar Program. A rule established by the NH Supreme Court allows students who complete the program to bypass the two-day bar exam. Created in 2005, the Scholar Program trains students through hands-on legal experiences and opportunities.
December 17, 2020, marked Jennifer's 10-year anniversary of being sworn in and being admitted to practice in Florida after passing The Florida Bar's rigorous written exam. 
"I appreciate the trust of my clients and the opportunity to serve them. In a fast-changing world, it's a privilege to guide clients through challenges and take advantage of opportunities, oftentimes in ways that transform their lives and businesses," said Jennifer Codding, Attorney, Strategic Litigator, and Senior Counsel, Massey Law Group.
Jennifer's practice focuses on real estate transactions as well as real estate litigation, including creditor representation in bankruptcy and foreclosure, partition actions, evictions, contract disputes, property title defects, and quiet title actions.
To contact Jennifer, call 813-868-5601 or email jcodding@masseylawgrouppa.com.