Happy Holidays from the Collab at 3833!
Posted on December 9, 2021, by Massey Law Group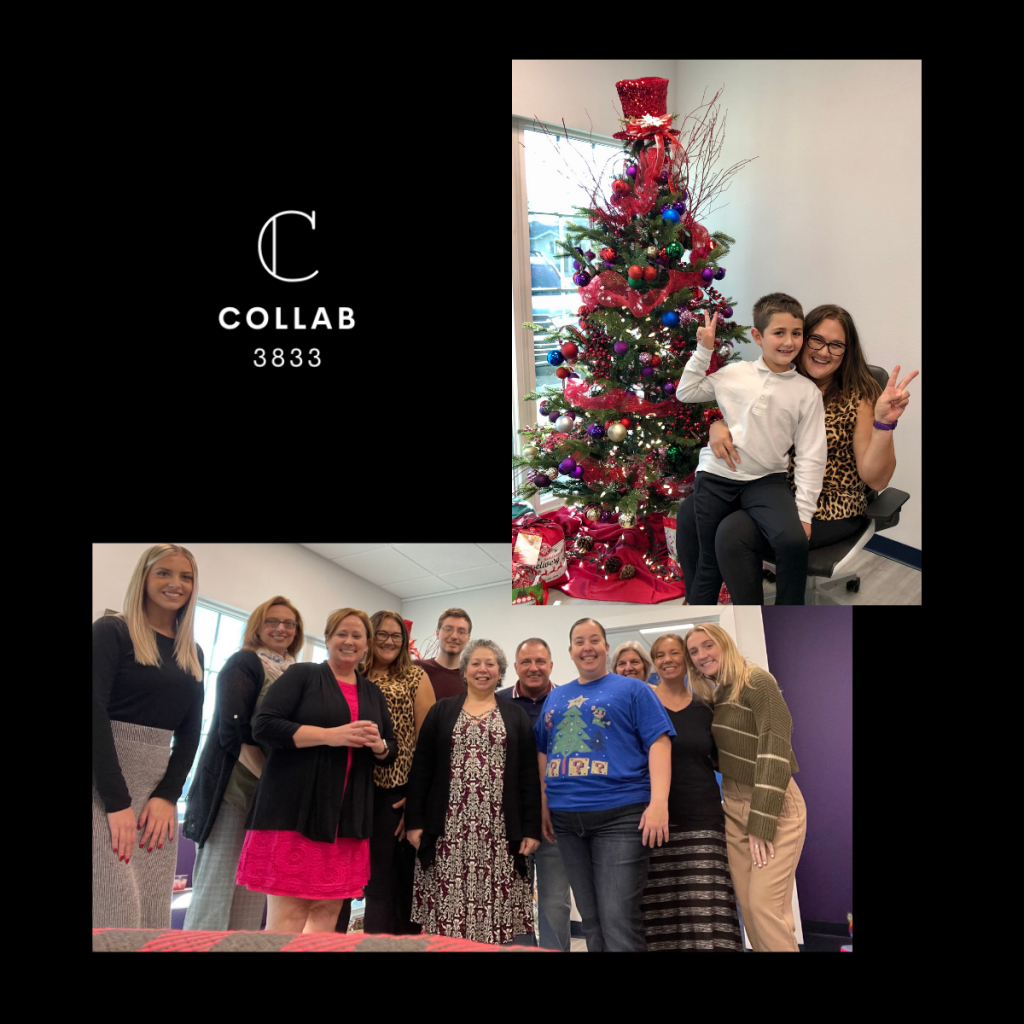 The Collab at 3833 hosted its first official holiday party on Thursday, December 2. After a long year of hard work, the attorneys, paralegals, and administrative team of 3833 Central Avenue took a moment to celebrate the holiday season together. 
The Collab at 3833 includes four women lawyers who came together to promote female empowerment in the legal profession. The group is made up of Starlett Massey and Jennifer Codding of Massey Law Group, Kristina Feher of Feher Law, and Liz Moneymaker of Ferrari, Butler, & Moneymaker, PLLC. 
MLG's firm administrator, John Brant, was the host with the most and went above and beyond in making the celebration amazing. The event was catered by Mazzaro's Italian Market and featured a Mediterranean menu, chocolate cheesecake, and a festive yule log. Topping off the event was a special guest appearance from Maxwell, Starlett's seven-year-old son, pictured below.
A holiday party would not be complete without games, so partygoers enjoyed a "white elephant" gift exchange filled with fun and laughter. While this game might have featured sillier gifts, including cat signs, reindeer food, and a customized blanket boasting a glamour shot of MLG Attorney Jennifer Codding, the Collab was able to reflect on the reason for the season — giving. 
This year, MLG supported Champions for Children's Holiday Tree project. MLG and members of the Collab donated holiday gifts to local families who would otherwise be unable to provide them for their children. As a result, MLG was able to fulfill numerous children's wish lists and help make the holiday season a little bit merrier for families in need.
Looking forward, the Collab encourages you to stay tuned for new projects and events to come in the new year. From the lady lawyers, paralegals, and administrative team of the Collab at 3833, Happy Holidays!