MLG is a Champion for Children This Holiday Season
Posted on December 2, 2021, by Massey Law Group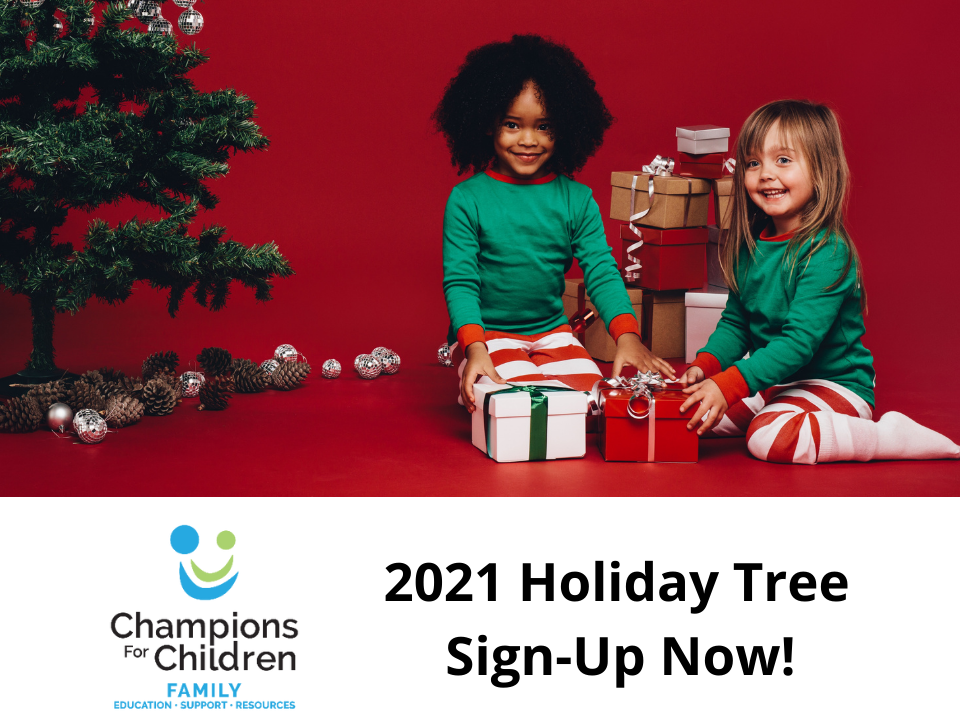 Coming up on the holidays, Massey Law Group is honored to support Champions for Children's Holiday Tree project. Each year, Champions for Children encourages community members to give back by donating holiday gifts to local families who would otherwise be unable to provide them for their children. 
Champions for Children is a child abuse prevention and family education agency that has
been building stronger families in Tampa Bay since 1976. Its programs provide education, mentoring, tools, and support to caregivers, teachers, and parents to help children achieve their full potential. This includes its Talk Read Sing Tampa Bay program, which promotes positive childhood development and an equal opportunity for children to access learning resources.   
The Holiday Tree Project, recently renamed the "Holiday Store" project in accordance with pandemic precautions, allows individuals and businesses to sponsor children from newborn to 12 years old. From clothing items to dolls and board games, every child deserves to be a part of the magic of the holiday season — and sponsors of Champions for Children can provide that. 
This year, MLG's attorneys, paralegals, and administrative team members pledged to donate gifts to the families the organization serves. With Champions for Children's provided family requests, MLG was able to fulfill numerous children's wish lists and help make the holiday season a little bit merrier for families in need.
Between December 1-10, the donations will be dropped off at the organization's main office in Tampa. With great caution for the ongoing COVID-19 pandemic, Champions for Children's staff members will personally deliver the gifts to the families before Christmas. 
If you or someone you know would like to donate, consider sponsoring the families still available on the Champions for Children's Holiday Tree Sign-Up. To read more about the organization, its mission, and other ways you can get involved, visit the Champions for Children's website.
In the spirit of giving, MLG is grateful to be a part of a community willing to give families a helping hand this holiday season.