Faces of Courage and Massey Law Group Proudly Kickoff Santa's Workshop Kids Camp
Posted on December 13, 2018, by Massey Law Group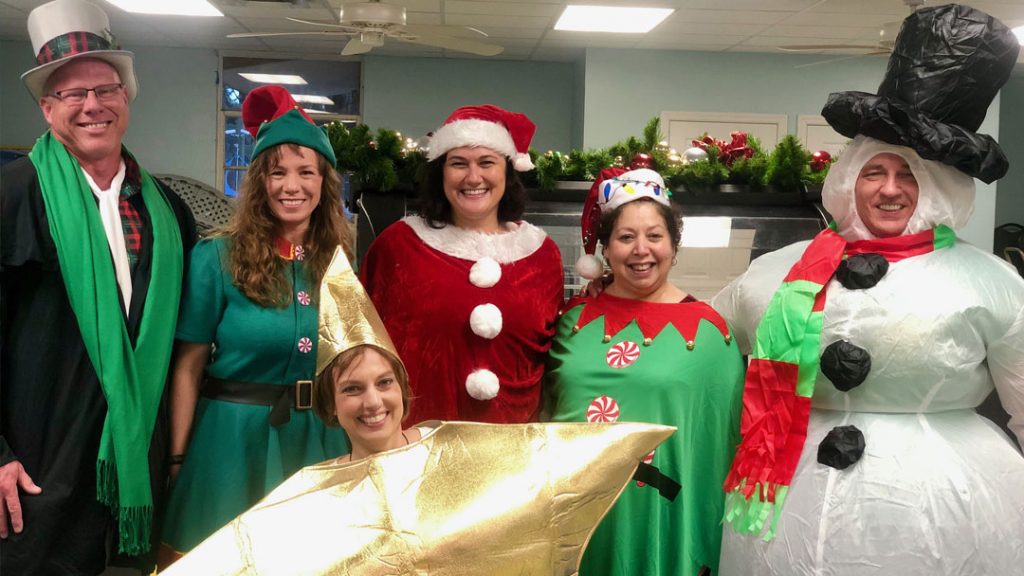 Throughout the year, Faces of Courage hosts camps for individuals diagnosed with cancer and blood disorders. Camps are held for kids, teens, women, women of color, and men. In early December, the Santa's Workshop Kids Camp was held, and Massey Law Group (MLG) was proud to help kick it off.
As the welcome reception sponsor, MLG's support helps to ensure that the camp is free. Sponsors and donors help to make this possible — directly touching the lives of cancer patients.
Santa's Workshop a Success
Santa's Workshop Kids Camp was open to children ages 2-12, who have been diagnosed with cancer and blood disorders. Their siblings were also invited to attend. The weekend sleepover camp provides a traditional camp experience full of fun and activities for the kids. It is also medically supervised, and it affords parents a needed weekend break.
On their website, you'll notice their motto — Cancer is Serious, Camp is Serious Fun!!! Faces of Courage lives up to their motto and provides a fun, safe, and memorable experience that touches the hearts of everyone involved.
"Camp really is magical for everybody," said Starlett Massey, founding shareholder of MLG and Faces of Courage board member. "To see the kids' faces light up and their reactions — from the welcome reception to the dance party, drumming, crafts and cardboard boat races, so much love and thought was put into kids camp. It's a privilege to play a role in such an outstanding organization with a wonderful mission."
About Faces of Courage
Faces of Courage, Inc., a nonprofit 501(c)3 organization and GuideStar Platinum charity, is located in Tampa Bay, but their camps are attended by and programs assist people from all over the country. They serve over 8,000 families, and all programs and camps are provided at no cost to participants.