3 Construction Law Tips to Help Protect You
Posted on February 11, 2021, by Starlett Massey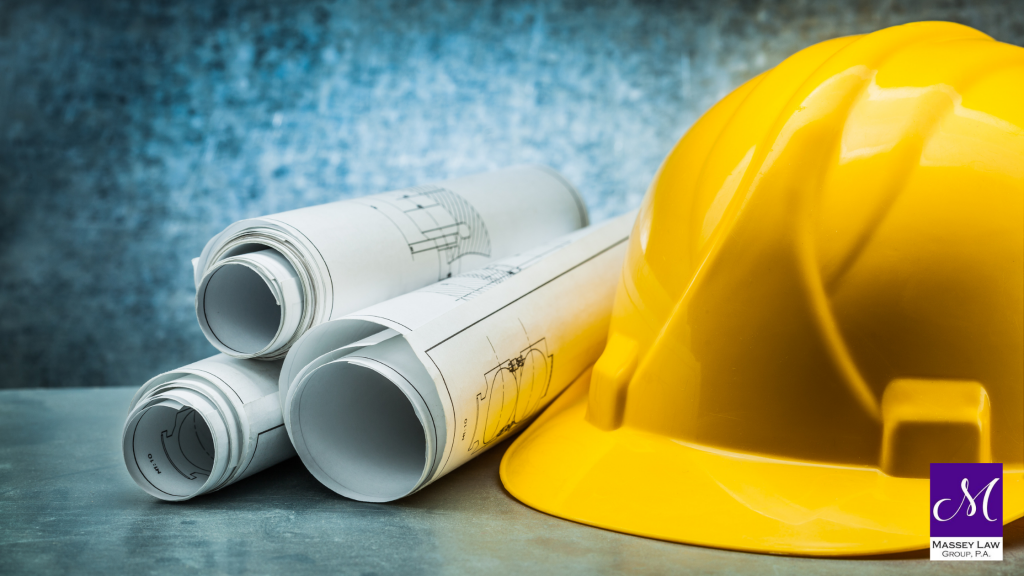 From contractor selection to permits, there are a variety of steps you can take to help your construction and remodeling projects run more smoothly. Construction law issues arise for a variety of reasons — when contractors quote a price and then ask for more money or when they require payment up front and do not return to perform the work. 
On the other hand, contractors can perform inferior work and over-promise on what they can deliver. To prevent these and other potential remodeling and construction law headaches, start with these steps.
1. Best Practices for Selecting a Contractor
Don't be intimidated. Ask questions. A good contractor will be comfortable with and welcome your questions. Use this checklist as you conduct your selection process:
Obtain contractor referrals from trusted resources.

Secure multiple written proposals that itemize the work to be performed, materials to be used, and timeline for your project.

Request a list of customer references and contact them to learn about their experiences.

Acquire written proof that a contractor is licensed, insured, and bonded; and contact the issuing parties for verification.

Consult the

Better Business Bureau

to determine if a contractor has any complaints filed against them.   

Avoid using the price as a sole factor to decide who to hire and watch for red flags, such as a contractor that quotes a significantly lower price.

Obtain written confirmation that your contractor will pull the permits required for your construction project.

Carefully review your contract or

have an attorney do so [link to Construction Litigation webpage]

to ensure that all agreed-upon terms are provided and detailed in writing.
2. Why Permits Are Important
It may not seem like a big deal, but the proper permits are essential when you are working on a remodeling or construction project. A reputable contractor will pull the correct and necessary permits required for each project. The purpose of a permit is to protect you, the property owner, should any problems arise. 
With a permit, once the project is completed, an inspector from your city or county will inspect the work. The inspection verifies that all work has been completed to code. If, however, your contractor does not pull permits for your project, you could face serious consequences depending on the violations. 
These dangers could include electrical and plumbing problems, fires, flooding, unstable walls, improperly installed windows, foundation issues, roofing problems, etc. Municipalities can also issue fines or require that the work be repaired or demolished.   
3. Your Contract Can Be Your Best Friend
If there is a problem, where will you turn first? Contracts are an important measure of protection if you run into problems with your contractor. The more details that are in your contract, the better. Contracts should contain several terms, including:
The scope of work that clearly outlines what work will be performed and the

standard of materials to be used

.

Payment provisions detailing a schedule for when the contractor will be paid.

Language that addresses how project changes to construction plans will be handled.

The project timeline, schedule, and provisions for delays specifying reasons contractors can request time extensions.

Indemnification provisions that outline who is responsible for any third-party claims or liabilities.

Requirements for the contractor to maintain and remain licensed, insured, and bonded throughout the duration of the project.

For larger commercial projects, performance provisions, such as the credit relationship between parties to ensure capital is available to complete the project.
An attorney can advise you regarding construction law and guide you through the contract process. A well-prepared contract is the best way to avoid a dispute and be prepared should the unforeseen arise. The right terms and provisions can offer you greater security that your construction project is well planned and that you are well protected. 
If you have questions regarding construction law or contract preparation, please contact us. 
Resources
To check a contractor's license status in Florida, search the Florida Department of Business and Professional Regulation licensing portal.
For permit information for residents of Florida, you can use the following links to review information for your city or county. If you live outside of Florida, your local city or county municipality should have information about permits on their website.
The above is intended to inform firm clients and friends about recent developments in the law, including analysis of statutes and new case decisions. This update should not be construed as legal advice or a legal opinion, and readers should not act upon the information contained herein without seeking the advice of legal counsel.