The Three Best Ways to Support Local Artists
Posted on March 27, 2022, by Massey Law Group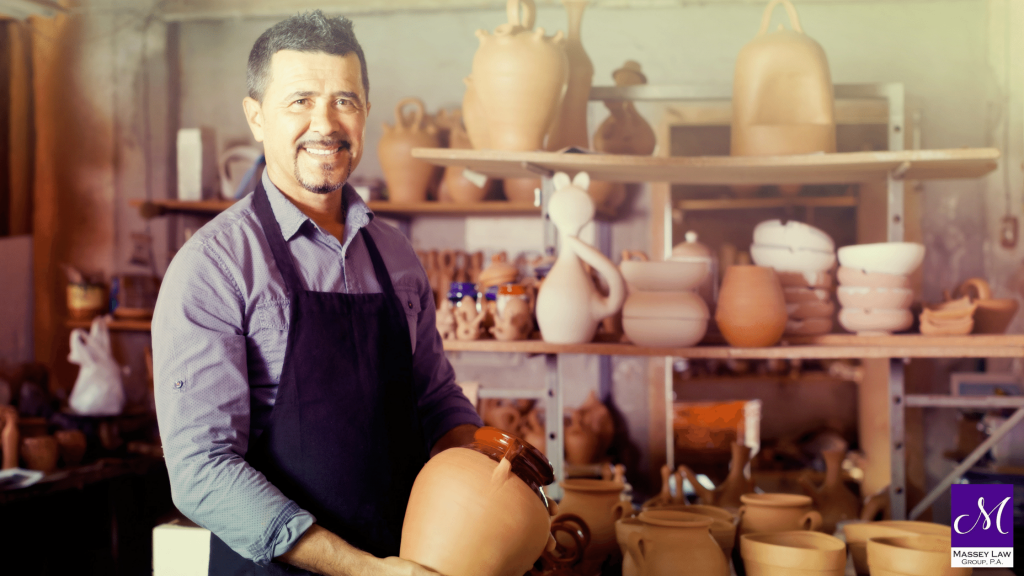 It is no secret that artists are, unfortunately, among the most demographically exploited profession. Artists foster culture, beauty, and a sense of unity with their work, but they rely heavily on community support to survive. We spoke with Tesa Burch, the Programs Director of the Cultural Hub of Northwest Florida, who provided insights into three of the best ways you can support your local artists today.
Attend Art Receptions and Shows
Attending art shows allows artists to get more exposure and facilitate an opportunity to feel appreciated for what they do. Plus, they are super fun and a great activity for people of all ages. The Cultural Hub of Northwest Florida provides an events page for community members to find nearby art showings.
Buy Art From Working Artists
Like any other profession, artists need to make money to continue their work. Supplies are expensive, and time is valuable. Commissioning local artists to create a piece of art for you or buying art from their existing collection is the best way you can financially support working artists right now. You get a unique, beautiful piece of art for your home, and artists get compensated for their work – everyone wins!
Like, Share, and Tag Artists on Social Media
In the age of social media, artists are often not fairly credited for their work. For this reason, it is important to tag the appropriate artist when reposting their work. Sharing local artists on social media also expands their network, and allows for more people to see and appreciate their art.
What is the Cultural Hub of Northwest Florida?
The Cultural Hub of Northwest Florida is a nonprofit organization devoted to elevating artists and the arts to advance community healing and resiliency. Started by MLG's own Starlett Massey's father, Maxwell Miller, The Hub, more simply put, is where the art is.
According to Tesa Burch, art is crucial to a functioning community. "When you support local working or student artists, you are helping the arts grow in your community," says Burch. "Every time an artist feels like it's worth their time to be creative, they are more likely to devote themselves to their artistic work, which benefits everyone."
Starlett Massey acts as the Hub's President and Executive Director, and MLG Attorney Nikki Barker is the organization's secretary. The Hub recently relaunched and is currently planning its first event centered around supporting local artists in Panama City.
A Family Legacy
On March 17, Massey spoke at Panama City's City Hall to honor her grandmother, Mary Ola Reynolds Miller, and give some insight into her family's lengthy history of offering an alliance to artists. In 1966, Mary Ola Reynolds Miller established the Gallery of Art in Panama City in an abandoned gas station. Soon, the gallery would become a place for local artists to exhibit their work year-round, and by 1971 the Gallery of Art was successful enough that it moved to a larger location on Beach Drive. The Cultural Hub of Northwest Florida is continuing the legacy of supporting artists and elevating the arts in this same location.
Follow the Hub's Facebook page to stay up to date on all the fun things that are soon to come and learn more about how you can support the arts and local artists.