Thank You for Your Donation!
Posted on October 16, 2022, by Massey Law Group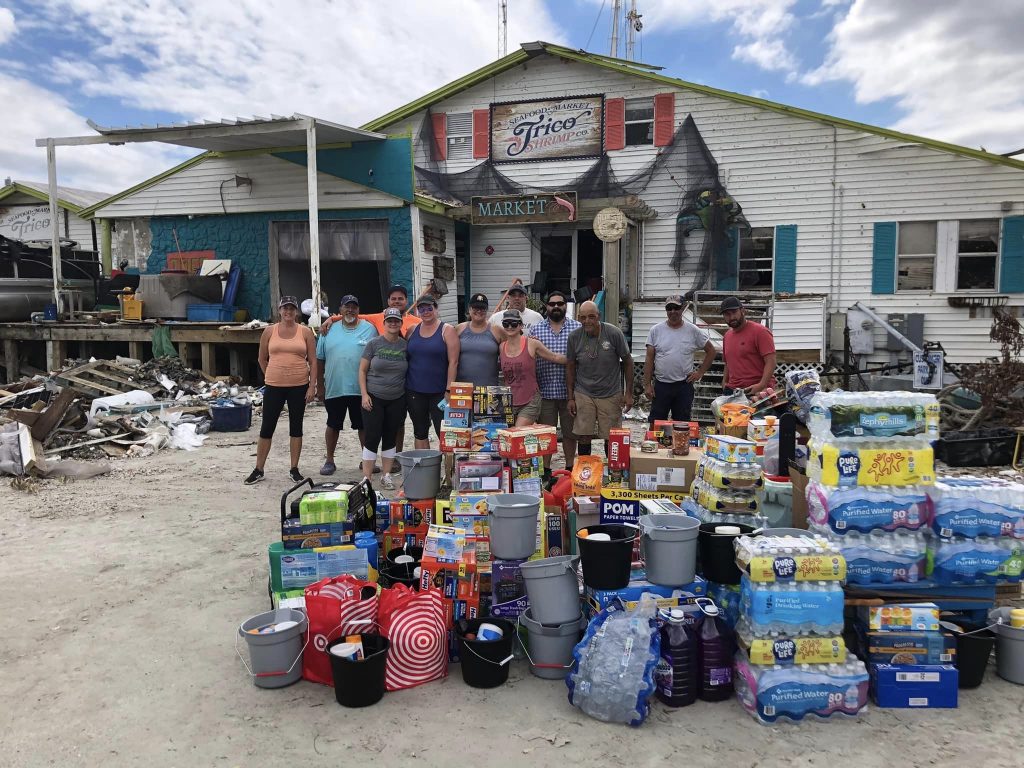 Sometimes, tragedies really do serve as a beautiful reminder of all the good humans in the world. Hurricane Ian left a terrible scar on Fort Myers and the surrounding areas. In just a couple of days, so many of you showed up with donations, donated cash, and gave your time that we collected over $10,000! We were able to get necessities to the pantry at Mount Pleasant Missionary Baptist Church in Ft Myers and the shrimpers at Trico Shrimp Company on Ft Myers Beach.
We drove a 5-vehicle caravan filled with supplies and delivered them directly to those in need. We provided much needed formula, diapers, baby products, toiletries and cleaning products to Mount Pleasant, along with a number of other items. This church is keeping hope alive and keeping its community's basic needs met in a truly magical way. I hope helps keeps coming and they can rebuild better than before.
We provided the shrimpers at Trico with food, 4 generators, chainsaws and the rest of our haul. These families live on their shrimping boats. When you see the photos of the boats washed up one on top of another, know that these shrimp boats are also their homes. They are camping nearby while they work to put their lives back together.
None of this happens without people who care a lot for the well being of strangers. Special thanks to Melissa Archer for spending the time to ensure the right supplies went to the right people, to Angie Day for logistics and always knowing what to do, to Dave and Denise Sherberg for their time and energy collecting provisions, and to Stacy Hatley, Joe Sakowski, Jayne Sutcliffe, Christian Marcelli, and Rebecca Yagerman Deming for giving up most of their weekend to make this happen.
Thank you so much to everyone who contributed: John Brant, Sara Fairbrother Davis, Ashley Gooch Frankenberg, Michele Gelsomino, Kevin Richardson, Chris Hieber, Bill Georgiou, Martha Ghobrial, Meg Cox, Niki Heanssler, Joanne Pak, Teresa Trejo, Joe Day, Bonnie Day, Lois Willard Marcelli, Casimira Pittman, Maressa Glass, Maggie Albersman, Deanna Tedone, Rebecca Deming, Serafina Baldacchino, Kristen Agin Baraky, Mary Archer, Tracie Mayo, Maria Cao, Heena and Gautam Thakkar, Denise Deack, Amy Christiansen, Sabrina Beavens, Heather Smith Cash, Mitzi Amon, Vicki Poiley, John Krauss, Jayne and Neil Sutcliffe, Stacy Hatley, Katherine Scott, Emily Burgoyne, Jill Hernandez, Sarah Hoerber, Staci Solomon Haahr and Hans Haahr, and our friends at Pinellas County Chapter of the Florida Association for Women Lawyers.
Special thanks to our corporate sponsors: Bayway Dental, The Burg Bar & Grill, ProVet Legal, Pine Brook Pharmacy, Haahr Law group and Massey Law Group, P.A.