MLG, St. Petersburg Business Law Firm, Open House a Success
Posted on September 19, 2019, by Massey Law Group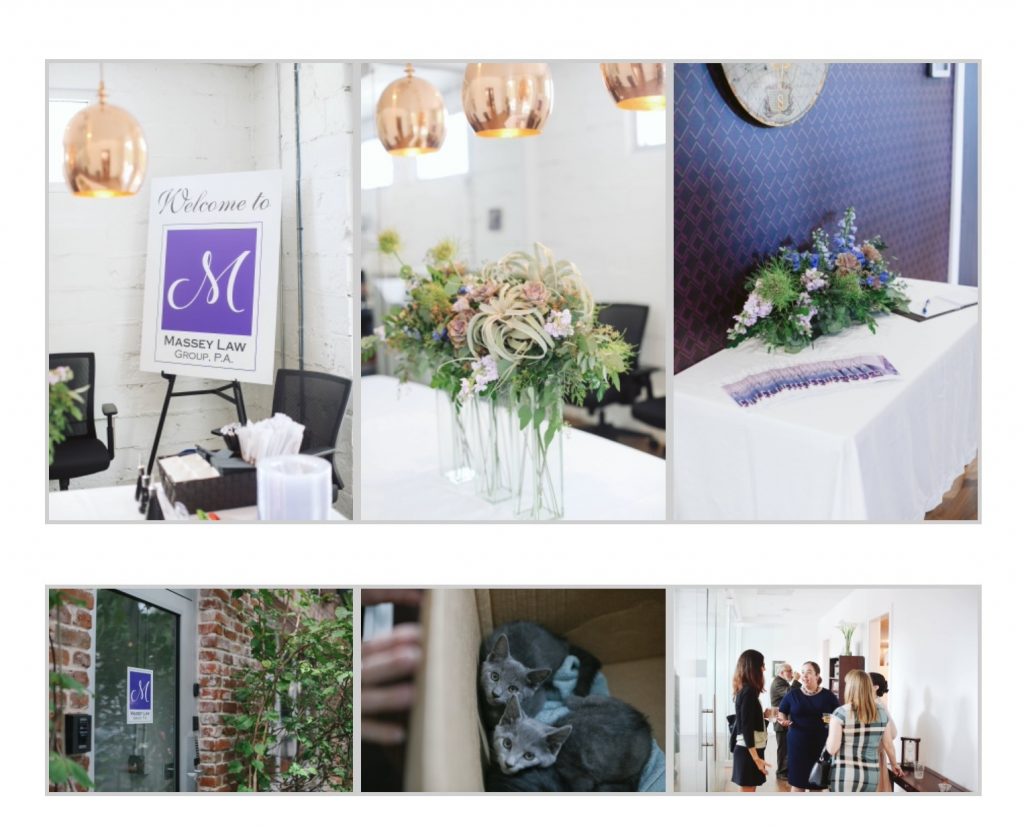 In July, our firm celebrated its one-year anniversary! Also, our Tampa office moved to St. Petersburg, where our new location provides us with more space for continued growth. 
Recently, guests joined us for an open house to celebrate our new St. Petersburg location. We pulled out all the stops — the live DJ and delicious hors d'oeuvres were popular. But they were not the most impressive feature. What, or rather who, was?
The kittens! Kyleen Hinkle, partner at McCumber Daniels, brought the special guests. She found the mother, who was a stray, and cared for her. Kyleen worked hard to socialize the kittens and set them up for success to be adopted. 
Kudos to Kyleen! She did a great job. Our MLG team members are actively committed to animal welfare, and many of us have a nice array of pets to show for it. And, in some cultures, it is considered good luck for a cat to walk across the threshold of your new home — so, MLG's new home is one very lucky place.
We appreciate our guests joining us for our open house. We are lucky to have our team's hard work and dedication, our friends' and colleagues' referrals, and our clients' confidence and trust to be their legal representation.
The only complaint of the evening? One guest made a motion — for a doggie bag of delicious hors d'oeuvres and a goodie bag of adorable kittens to take home. Motion noted for our next celebration.