MLG Progress Pride Flag Welcomes One and All
Posted on June 30, 2021, by Massey Law Group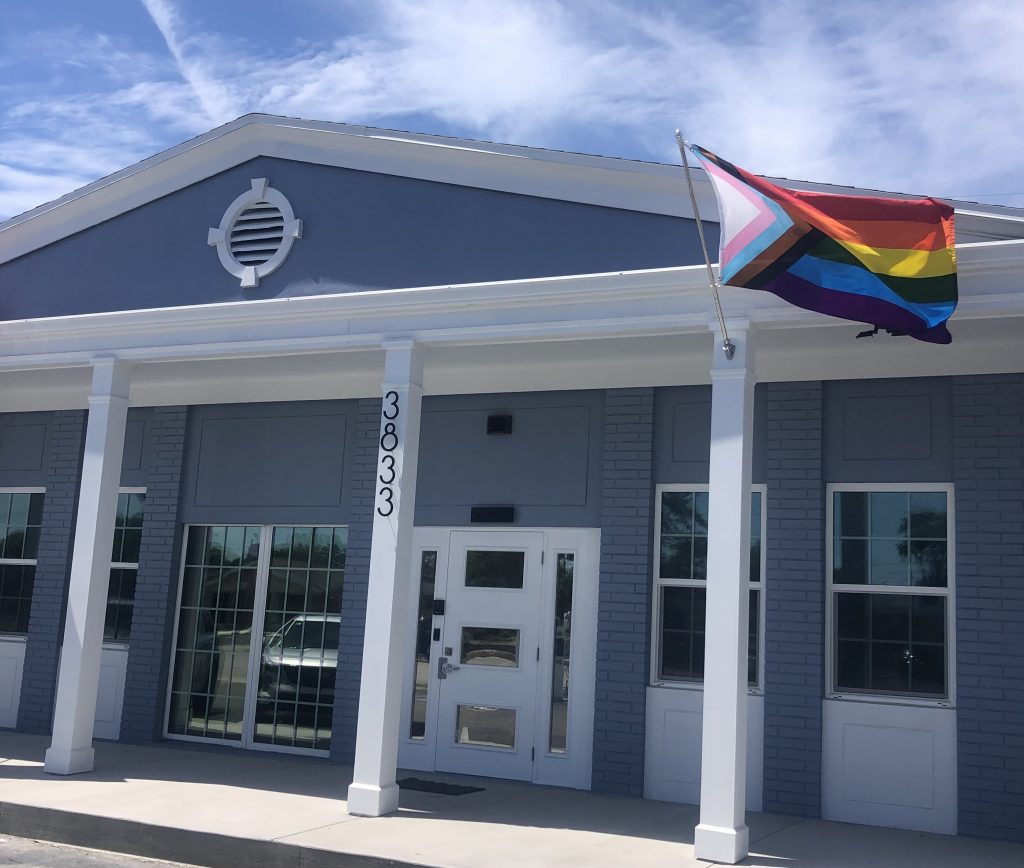 At the beginning of June and in time for the 51st anniversary of Pride month, greater access to vaccinations allowed people to emerge from the confines of their households. Alexa, play "I'm coming out" by Diana Ross, please! At Massey Law Group (MLG), we stand in alliance with the LGBTQ+ community, and we celebrate diversity and inclusion by flying the Progress Pride Flag on our building.
In 2018, Portland-based artist Daniel Quasar redesigned the original Pride flag. His goal was to better represent the LGBTQ+ community by bringing attention to the unfortunate lack of intersectionality within the movement. Quasar's flag includes a brown stripe, representing marginalized people of color, and a black stripe, representing those living with AIDS and who have sadly passed away from the deeply stigmatized disease. 
The colors of the transgender flag — light blue, light pink, and white — are also included. In addition, the right-pointing arrow represents forward progress, but by placing it along the left edge, Quasar shows that there is still a long way to go for LGBTQ+ equality.
Progress Pride Flag — Not Just for June
According to the FBI's most recent hate crime report, the Black and LGBTQ+ communities are significantly more likely to be assaulted or killed in a hate-motivated attack. Black LGBTQ youth and Black trans people top the list for most targeted members of these groups.
During Pride month (and always), it is important to celebrate and stand in alliance with all members of the LGBTQ+ community. As we re-enter society after over a year of isolation brought on by the global COVID-19 pandemic, it is crucial that we, as active allies, engage in productive dialogue with our LGBTQ+ friends, family members, and peers. We can celebrate how far we've come while still recognizing how much further we have to go.
"To me, celebrating PRIDE means celebrating each person's uniqueness and our collective differences. We also look back and celebrate the courage and tenacity of those who began the Pride Movement, particularly the Black, Brown, Trans, and Drag Queen heroes of the Stonewall Riots. And, of course, we are celebrating the wonderfully diverse forms of love! One reason I wanted to start my own firm was that I wanted my law practice to meld with my personal life in actively supporting our diverse LGBTQ+ community. We are proud to fly the progress pride flag on our building to demonstrate our passion for inclusion!" said Starlett Massey, founding shareholder of MLG.