Massey Law Group Staff Spotlight: Chris Hieber
Posted on May 29, 2019, by Massey Law Group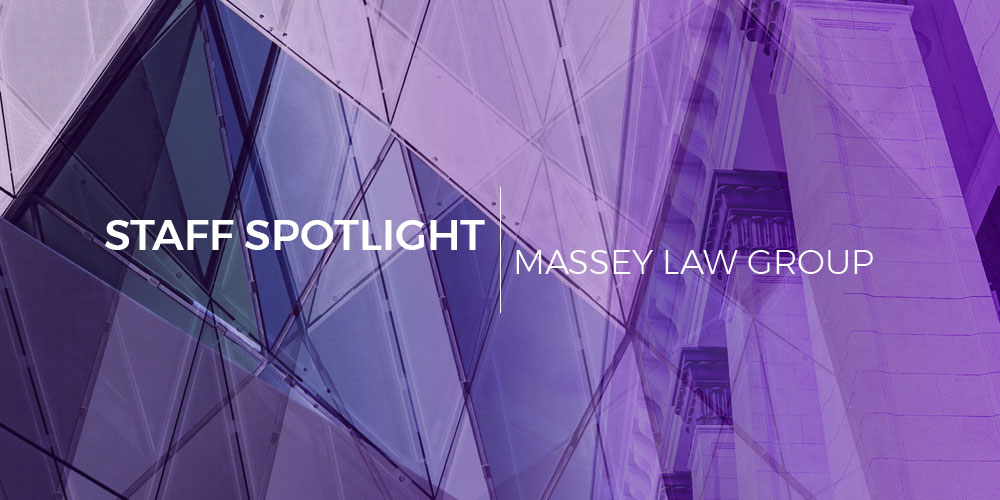 With decades of real estate experience and as a paralegal for more than 10 years, Chris Hieber delivers professional expertise — and more importantly, a high level of commitment to the MLG team and clients. He takes pride in offering his colleagues and our clients the same care he would show to family. We describe Chris as "all heart" for the way he steps up for his "work family" and clients.
"The most valuable thing a paralegal can do for their clients is to act responsibly, be timely, and communicate frequently," said Chris. "I am most proud of my commitment to the quality of my work and relationship with my work teammates, who are the absolute best!"
Just as Chris is committed to his professional wellness, he is also committed to his physical health and wellness. A Tampa native, when in high school, Chris played center on his football team and started his lifelong hobby of bodybuilding. As a teen, he also skippered the African Queen boat ride at Busch Gardens. "My first job taught me how to engage and communicate with people from all around the world," Chris said of that experience.
After building a career in real estate sales, he chose to enter into the real estate civil litigation profession in 2008 as a paralegal. Chris is a vital member of the MLG team, and his commitment to our family and setting a healthy example — personally and professionally — is an inspiration to us all.