Fundraiser for Fentrice Driskell, Running for State House Representative, District 63
Posted on August 6, 2018, by Massey Law Group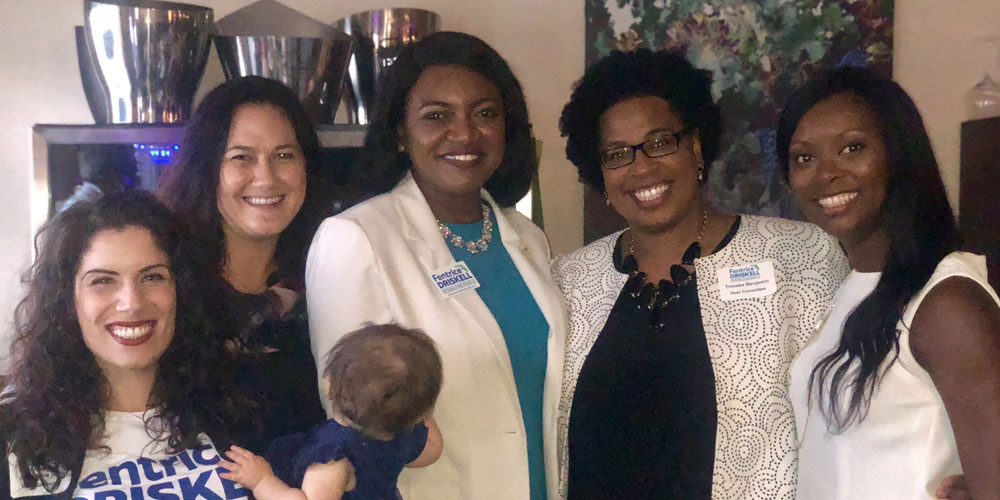 Fentrice Driskell, prominent Tampa attorney, is running for office in the competitive state House District 63 race. On July 11, Starlett Massey, founding shareholder of Massey Law Group, served on the host committee for a fundraiser to support Fentrice.
A Tampa Bay native, Fentrice is a graduate of Harvard Law School and Georgetown University school of law. She returned to Florida after earning her degrees because she wanted to make a difference in her community. She has fulfilled that goal over the years by mentoring young people, serving as a leader in The Florida Bar, and volunteering with programs that support families and homeless military veterans.
For Fentrice, a business litigator with the Carlton Fields law firm, running for public office is the natural next step. Her platform is focused on the need to build a better Florida through common-sense solutions to challenges we face in Hillsborough County and throughout Florida — from education and transportation to healthcare access.
She focuses on identifying and serving the needs of hardworking Florida families, small business owners, and seniors. As she elevates her community service by seeking election, she is the only candidate challenging incumbent Republican Rep. Shawn Harrison.
The seat for District 63 covers part of Hillsborough County, including portions of northern Tampa, Lutz, Pebble Creek, Lake Magdalene, and Carrollwood.
"Like Fentrice, we believe Tallahassee is broken. Our firm embraces diversity, equality, and inclusion and is committed to working with the legal and community organizations to create space to address the challenges and successes in these efforts," said Starlett. "This is why we are supporting Fentrice — to demonstrate our belief that, together, we can make a difference and make Tallahassee work for all of us."