Creator of the Quarter Event Recap
Posted on December 5, 2022, by Massey Law Group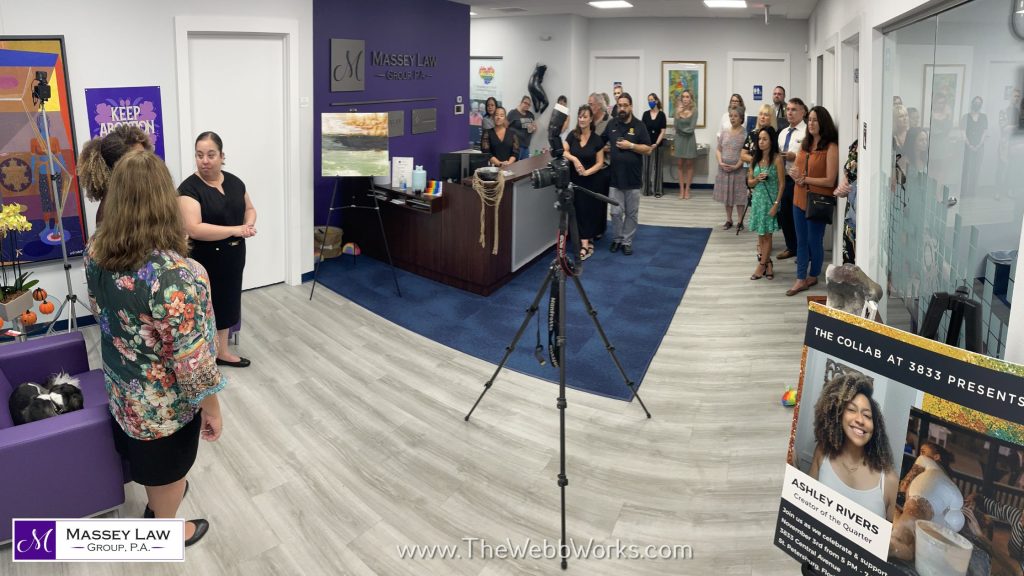 On November 3, the Collab at 3833 hosted its second Creator of the Quarter event. Surrounded by friends of the Collab, featured artist Ashley Rivers, and her furry friend Oreo, the night was filled with appreciation of the arts, delicious hors d'oeuvres, and lots of laughs!
Creator of The Quarter 
The Collab at 3833 is a group of lady lawyers dedicated to collaboration, promoting female empowerment in the legal profession, and giving back to the community in tangible ways. The Collab's Starlett Massey of Massey Law Group, Kristina Feher of Feher Law, and Liz Moneymaker of Ferrari, Butler, & Moneymaker, PLLC celebrate and support local, emerging artists by providing a platform and some of the tools needed for success. 
Each quarter, the Collab chooses an artist to utilize their shared law office space as a gallery for the three months that the artist is featured. The Creator of the Quarter enjoys a free art show where they may sell their work commission-free. Additionally, they receive a complimentary limited liability company set up courtesy of Massey Law Group, P.A., and a basic estate planning package courtesy of Ferrari, Butler, & Moneymaker, PLLC. 
Meet the Artist    
Ashley Rivers is a multitalented painter and sculptor whose work offers intimate moments of time and space and depicts stages of a journey in which individuals can engage with personal feelings, emotions, and thoughts. A St. Petersburg local, Ashley received her Bachelor of Fine Arts, with a concentration in sculpture, from the University of South Florida in the Spring of 2021.
Ashley's show contained both paintings and sculptures — check out some of her work below!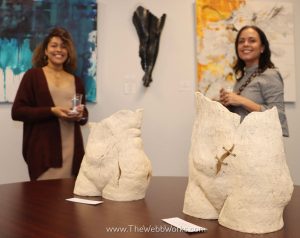 A Special Thanks to …
The Collab at 3833 would also like to extend a warm thank you to Sara-Ellen with the Lay Low Chateau for catering the event and to Jim Webb with The Webb Works for the amazing photos! Sara-Ellen and Jim have become quite the staple at every Collab event!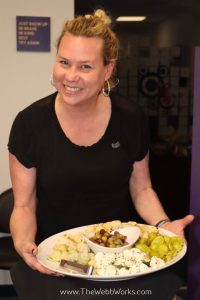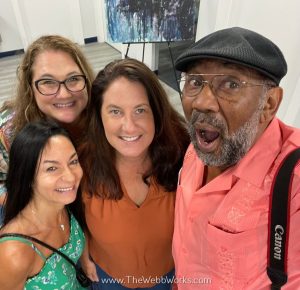 Apply to be Featured!
If you or someone you know is a local, emerging artist and would like to be featured as our next Creator of the Quarter, we invite you to apply via our website. The deadline for completed applications to be emailed to collabat3833@gmail.com is February 28, 2023. Additionally, please make sure to follow the Collab at 3833 on Facebook for news, updates, and more information on upcoming events!